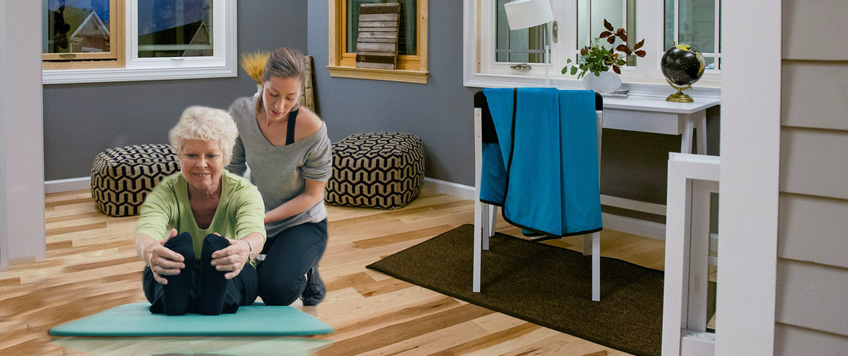 Insurance for Home Health Care Businesses in Texas
With the number of elderly individuals expected to grow at an average of 2.8 percent each year, the demand for home health care is on the rise. This is a good sign for many home health care businesses because it gives their brand a chance to flourish.
However, taking care of elderly isn't always easy, especially when there are risks involved in this line of work. For example, a healthcare worker may inadvertently cause problems that can affect the health of their patient. Accidents and property damage are also undesirable situations that can happen in a blink of an eye and if these scenarios aren't handled properly, clients can send those at fault to court and ask for compensation. Fortunately, you can protect your business from unforeseen circumstances with a strong insurance policy in place.
Secure Your Business with the Perfect Insurance Plan
Contact Quote Texas if you're looking for an insurance company in Texas that can help you create an insurance plan that suits your home health care business. We've been offering our services to companies in various industries since 2001, so you can trust that we're well-versed with the needs of your unique brand.
We're also dedicated to reaching out to as many clients that may need our services. Thus, our home health care insurance plans provide coverage for the following:
Home care agencies
Home health care or in-home health care
Home care workers or care providers
Hospices
Infusion therapy
Staffing agencies and registries
Other professionals in the same industry or field
To ensure that your custom insurance policy will protect your home health care business from different types of financial burdens, we include the following policies in our insurance plans.
Commercial General Liability Insurance
Commercial general liability insurance is the most fundamental policy for any insurance plan. It's designed to provide financial aid should your business be sued for any of the following issues:
Damage to other people's property
Bodily injuries and deaths
Slander, libel, and other advertising or personal injuries
Commercial Property Insurance
If your home health care business operates within a commercial building, you should definitely get commercial property insurance. This type of insurance policy covers loss and damage to the following, should a disaster occur on the property:
Furniture and fixtures
The building and its structures
Landscaping
Inventory of goods
Medical equipment
Other people's properties
Commercial Auto Insurance
If your business utilizes commercial vehicles, it's smart to purchase commercial auto insurance. This type of insurance policy will pay for the damage and losses of the following situations, in case the van or car gets into an accident:
Damage to vehicle caused by a collision
Damage to vehicle caused by non-collision (e.g. fire, flood, theft, vandalism, etc.)
Liabilities resulting from death, bodily injury, or damage to other people's property
Medical payments or personal injury to the insured
Injury or property damage caused by hit-and-run motorists or uninsured
Workers Compensation Insurance
Your healthcare workers are as important to your business as the clients you serve, so it's wise to protect them with workers compensation insurance. This type of insurance policy is beneficial for your employees in case they encounter a workplace injury or illness, or worse, die while on the job. Workers compensation insurance also extends to the families of the affected workers.
The compensation benefits of a workers compensation insurance policy include:
Income benefits
Medical benefits
Death benefits
Burial benefits
Vocational rehabilitation benefits
Professional Liability Insurance
Whether you own a large home health care business or a smaller startup, it's imperative that you get professional liability insurance to protect your brand. Since your company provides a specialized service, this policy will protect you if, for any reason, you fail to render the services you've promised or advertised. It will also pay for your legal defense and the costs of any compensation the court might order you to pay.
Contact Us For Insurance for Home Health Care Businesses in Houston, Dallas-Fort Worth, San Antonio, & Austin
Contact Quote Texas or call us at 844-402-4464 and our friendly insurance agents will be more than happy to discuss your options with you.