Insurance for Carpet, Wood, Tile Installers in Texas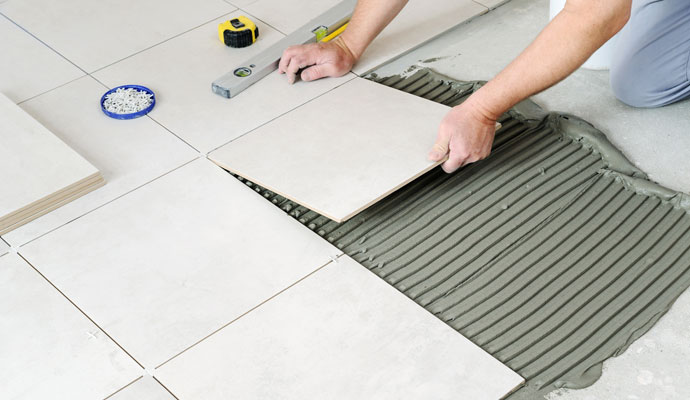 The flooring industry covers a rather comprehensive spread of businesses. From carpets to wood and tile flooring, this can be considered an essential part of any building construction job. As such, the nature of the business can put employees working on it at risk from various sources. This is why it is important to consider the getting the right kind of insurance plans to cover you.
Quote Texas has a comprehensive set of insurance plans that covers all eventualities while on the job. Employers can rest easier knowing that their business is protected should any unexpected incidents threaten to ruin your day-to-day operations.
Complete Insurance Solutions for Carpet, Wood, Tile Installers
When working in the carpet and flooring industry, we can consider the following insurance plans to help you protect your business:
This type of insurance can cover for most third-party incidents who decide to sue you. This involves situations where there was damaged caused to a person's property or any subsequent injury was incurred during the work period. This will cover things like lawyer's fees should your client decide to sue you because they slipped on tile flooring that was installed.
For small business owners looking for security with their tangible assets, this is the type of insurance that you should look into. The main advantage of this insurance plan is the smaller premium that it usually has.
Business owners will also appreciate this type of insurance since it covers any damage or lost property in the event of a fire, theft, vandalism or other natural disaster. Options for this insurance include cash value policies, which take into account the property's depreciating value, and replacement value policies, which will cost more, but give you full cost reimbursement.
Much like any other workplace that involves manual labor, the risk of employee injuries exist. This is why this is an essential insurance plan that is usually taken by any employer. While installing flooring or carpeting, the people working on the site can experience unexpected accidents that should be accounted for if it ever happens. This covers the employee's medical bills, as well as wages lost while recovering.
Umbrella Insurance
This insurance covers several type of insurance plans, which include: Commercial Auto Liability, General Liability Insurance and Employer's Liability Insurance. Should a lawsuit go over your original policy's limit, then the Umbrella Insurance can cover the difference.
License and Permit Bonds
Any construction job will most likely require you to get a License and a Permit Bond. When applying for state contractors who will work on the site, the former will be required. On the other hand, Permit Bonds are needed when you acquire a building or construction permit. Both may require various amounts, depending on the state or municipality guidelines.
Contact Us for Insurance for Carpet Wood Tile Installers in Houston, Dallas-Fort Worth, San Antonio, & Austin
If you're looking for a cost-effective and excellent insurance plan that covers all your bases, trust only in Quote Texas. For more information regarding our insurance packages, please visit our Contact Us page or call us at 844-402-4464 and leave us an inquiry.