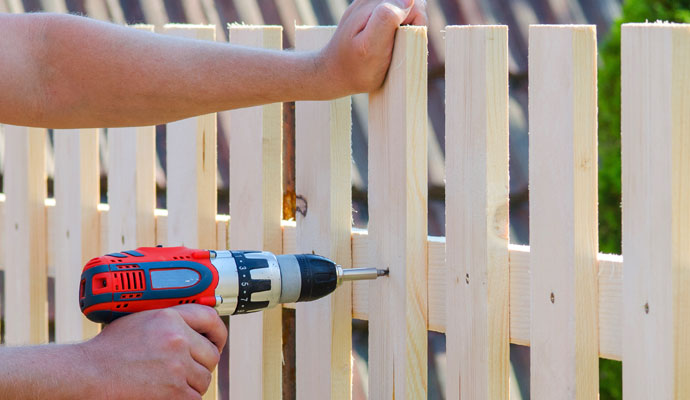 Insurance for Fence Installers
Fence installation is a popular service that home and business owners seek in the state of Texas. Like any other construction-type of business, though, fence installation carries its share of risks and hazards. It doesn't matter how big or experienced a fence installation contractor is: accidents, quality hiccups and false accusations from clients can and will happen at some point.
To protect your business from crippling financial penalties and responsibilities, get insurance policies that cover the biggest risk areas. This allows you to address financial obligations without shelling out the full amount from your own treasury.
Quote Texas Insurance has access to a number of carriers that may provide a comprehensive range of basic sales & service provider insurance coverage, including but not limited to:
Quote Texas Insurance offers professional fence installers an array of insurance policies that will protect your business from these mishaps. We specialize in getting our customers the lowest costs without sacrificing value. In our experience, fence installers prefer the following types of insurance:
Commercial General Liability Insurance
Protects you from obligations resulting from injuries and property damage resulting from worksite accidents.
Professional Liability Insurance
In case the quality of your workers' output is proven to be subpar, you'll need to right the wrong by compensating the customer. This type of insurance covers the financial aspect of the remediation process.
Commercial Property Insurance
Your own workplace needs to be protected from natural disasters, accidents and criminal activity. Commercial property insurance takes care of the costs if you ever have cases of fire, flooding, theft or vandalism.
Worker's Compensation Insurance
If an employee is injured, debilitated or killed while rendering work for your business, the financial implications could be very heavy. This type of policy makes sure the employee is compensated without decimating your own finances.
Commercial Auto Insurance
As a contractor, you get your staff and your supplies from point A to point B with vehicles. Protect your investments by getting them commercial auto insurance policies. This type of insurance covers costs resulting from accidents, theft or total losses.
Contact Us For Insurance for Fence Installers in Houston, Dallas-Fort Worth, San Antonio, & Austin
Contact us or call us at 844-402-4464 today to find out more about insurance for fence installers. Our staff is ready to provide the facts for you and answer all your questions. You may also reach us via our Contact form. We will email you back as soon as we get the information you need.