Insurance for Deck & Porch Builders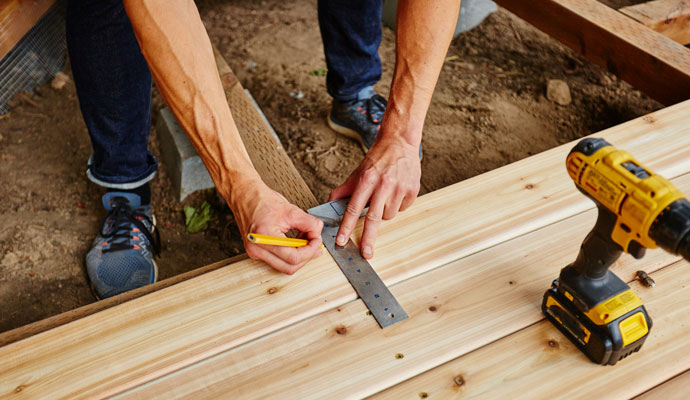 Adding or renovating a permanent part to your structure always carries risks. Procedural errors and accidents can and will happen even to the biggest and best service providers in the country. For that reason, deck and porch building companies need insurance to protect themselves, their employees and their customers in case something goes amiss.
Quote Texas Insurance offers a range of insurance policies that cover every aspect of your operation. From property damage, personnel injury to worker compensation policies, we have everything you need to give you and your clients peace of mind. We are your ideal partner in the elimination of risk from your line of work.
Quote Texas Insurance has access to a number of carriers that may provide a comprehensive range of basic sales & service provider insurance coverage, including but not limited to:
We are your trusted company focused on delivering maximum value and convenience to you. When you call Quote Texas Insurance for help, we'll assess which policies suit your business best and we'll find the firm that offers the best rates. The important insurance policies we offer to deck and porch builders include:
Covers basic damage and injury claims related to your worksite. This protects you from financial responsibilities in case someone gets hurt or property gets damaged as a result of your activities.
Protects you from claims of poor work quality and complications arising from it such as injuries, property damage, lost productivity, stress, etc.
Protects your own place of business from accidents and disasters. Depending on the specific insurance package you get, it may also protect you from acts of civil disturbance, theft and vandalism.
In the unfortunate event of worker accidents, fatalities or disability, this type of insurance allows your company to compensate employees without shelling out the full costs.
Your deck and porch building business depends on vehicles to take personnel and supplies to and from worksites. Protect your transportation assets by insuring them. This type of insurance covers accidents, theft and total loss.
Contact Us for Insurance for Deck & Porch Builders in Houston, Dallas-Fort Worth, San Antonio, & Austin
Contact us or call us at 844-402-4464 today to find out more about our insurance offerings for professional deck and porch builders. Our professional staff is ready to help you and answer all your questions. If you want to communicate by email, simply leave us a message with our Contact us form.