Insurance for Masonry Professionals in Texas
Working in a masonry-related profession allows one to better appreciate the importance of built environments. Creating structures out of individual units of bricks, stones, and other materials — all from scratch — is really one of the best ways one can learn about the value of excellent workmanship.
As a masonry professional, you understand the concept of b and stable structures. It should be no different with the business you have built over the years or the career you have nurtured from the very beginning. That is why Quote Texas Insurance helps you protect your livelihood and investment with the right insurance policies.
Quote Texas Insurance has access to a number of carriers that may provide a comprehensive range of basic sales & service provider insurance coverage, including but not limited to: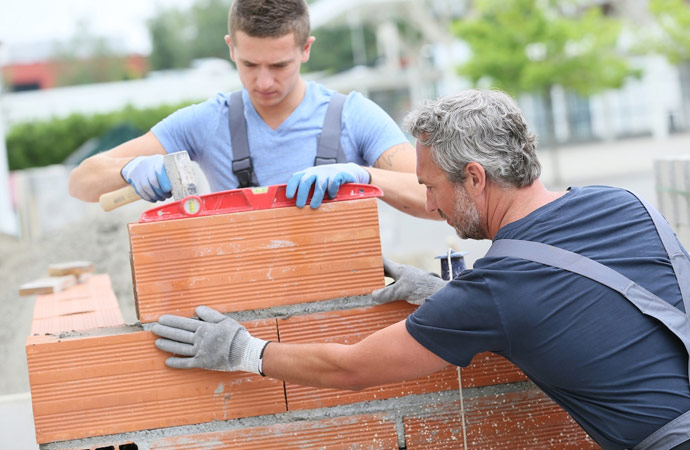 A Solid Foundation for Your Career in Masonry
Being a masonry professional can be very demanding physically. Because masons use construction materials like bricks, stones, marble, travertine, granite, concrete blocks, and tiles, there is a lot of lifting involved, not to mention standing, bending, and kneeling for long periods.
Physical challenges notwithstanding, embarking on a career in masonry can be a lucrative endeavor. According to the U.S. Department of Labor, employment in this industry is expected to grow by about 34 percent between 2012 and 2022, much quicker than the average for all other occupations. Some of the professions covered by this sector are as follows:
Masonry contractors
Brickmasons
Stonemasons
Blockmasons
Because of the physical demands of the occupation, anyone who chooses to be a masonry professional exposes oneself to many risks. To help you competently deal with these risks, Quote Texas Insurance provides you with comprehensive insurance coverage. The essentials include:
Contact Us for Insurance for Masonry Professionals in Houston, Dallas-Fort Worth, San Antonio, & Austin
Whatever your specialization in the masonry trade, our team of insurance professionals at Quote Texas Insurance is prepared to help you. We Make Insurance Simple! Please contact us or call us at 844-402-4464 today for more information about the insurance products we provide.