Insurance for Commercial General Contractors in Texas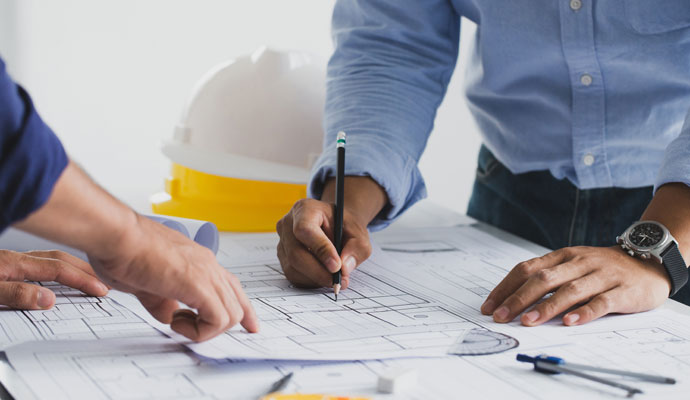 Even if your commercial general contracting business has been around for quite some time, experience can't always help you prevent workplace accidents and problems from happening. There are many situations you and your laborers can't control, and when they do occur, there's a big chance you'll be held accountable.ac
Covering the cost of repairs and damages is a huge blow to your company, especially when you're brought to court. Without enough financial support, the business you've worked so hard for can stay closed for good.
That's why it's a smart investment to purchase different insurance policies for your company. With the right coverage, you're given sufficient aid to avoid monetary loss.
Quote Texas Insurance has access to a number of carriers that may provide a comprehensive range of basic sales & service provider insurance coverage, including but not limited to:
Quote Texas Insurance Will Create a Plan Tailored to Your Needs
If your Texas-based commercial general contracting business is lacking insurance protection, contact Quote Texas Insurance today. We've been providing comprehensive insurance plans to various industries since 2001, so we can work with any profession and scope.
When you ask us for help, our insurance agents will create a plan that suits your needs. However, if you're looking for a specific kind of coverage, we offer the following policies:
Workers Compensation Insurance
Your company can't survive without your workers, so it's imperative that you protect them with workers compensation. This type of insurance gives them a number of benefits that can aid them in case they get involved in a workplace accident or injury.
Death benefits
Burial benefits
Medical benefits
Income benefits
Vocational rehabilitation benefits
Commercial Property Insurance
Even though you oversee other people's buildings, you shouldn't forget about your own. Your main office is just as important as your projects, so commercial property insurance will give you peace of mind.
Commercial property insurance provides financial aid in the event that your building is struck by a disaster. It covers the loss of the following:
Landscaping
Furniture and fixtures
Building or structure
Equipment and inventory of goods
Other people's properties
Commercial General Liability
Commercial general liability insurance protects you from a number of financial burdens if ever you'll be sued for any of them. These charges include:
Damage to other people's property
Bodily injuries and fatalities
Personal injury and advertising such as slander, libel, etc.
Commercial Auto Insurance
If you utilize heavy vehicles on your projects, you should definitely consider getting commercial auto insurance. This policy covers the cost of repairs and damages should your vehicles encounter the following situations:
Damage to a vehicle via collision
Liabilities resulting from other people's property, as well as injury or death
Medical payments or personal injury of the insured
Property damage or injury caused by hit-and-run motorists or the uninsured
Non-collision damage (e.g. theft, vandalism, fire damage etc.)
Equipment & Tools Insurance
You use a lot of heavy equipment and you know that each tool plays a critical role in making the construction a success. However, even the latest machines break and the cost to have them fixed isn't cheap.
Luckily, you won't have to worry about paying for the damage with equipment and tools insurance. The policy is made to cover the cost of the repairs and replacement of your important expensive equipment – whether rented or owned.
Contact Us For Insurance for Commercial General Contractors in Houston, Dallas-Fort Worth, San Antonio, & Austin
Interested in protecting your general contracting company with proper insurance? Then give us a call at 844-402-4464 and let's talk about your options. You can also visit our Contact Us page or call us at 844-402-4464 for more information.