Insurance for Home Theater Installation and Maintenance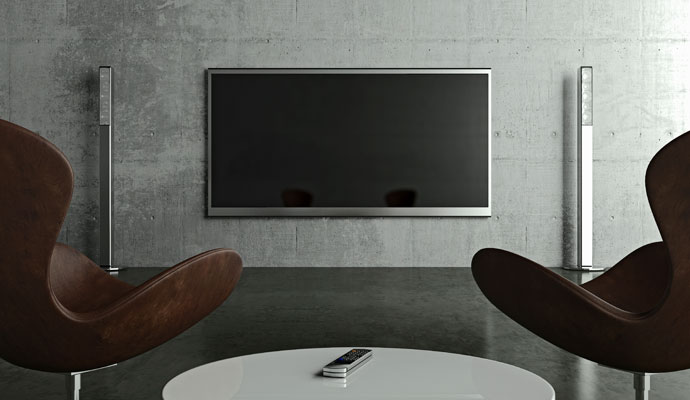 Similar to other types of electronic devices, the installation and maintenance of home theaters can be a complicated process. There are many potential risks involved when trying to install a home theater system, especially if you don't know what you're doing. This can lead to unexpected injuries or very expensive property damage charges.
Errors in a home theater system's installation can rack up a significant amount of repair costs that its owners will try to pin on you. If you want to protect yourself from such significant charges, then you need to invest on a reliable insurance package that will cover you for such eventualities.
Quote Texas Insurance is one of the most trusted insurance providers for businesses that deal with home theater installation and maintenance in the greater Texas area. If you want to rest easier knowing that your business won't have to shoulder the burden alone, then call us on for all your insurance coverage needs.
Quote Texas Insurance has access to a number of carriers that may provide a comprehensive range of basic sales & service provider insurance coverage, including but not limited to:
Complete Insurance Solutions for Home Theater Installation and Maintenance Contractors
Here is a short list of commonly applied for insurances related to the industry:
For general obligations and third-party lawsuits that resulted from worksite accidents or property damage, general insurance will help cover you for any such costs.
Any negligence or under performance on the part of your employees can get you in trouble if the client is not satisfied with the work. This insurance can help cover the costs of any claims that client wants to level on your company for such instances.
Any accidents that can cause injury to your employees can be covered by this type of insurance. Employees will be covered for medical bills, as well as wages for days lost while recovering from their injuries.
Delivery of home theaters before and after installation will make extensive use of your company's vehicles. This is why it's important to invest in good auto insurance to anticipate any possible road accidents that can damage both your vehicles and the system being transported.
Contact Us for Insurance for Home Theater Installation and Maintenance in Houston, Dallas-Fort Worth, San Antonio, & Austin
If you have any inquiries regarding our insurance packages, feel free to drop us a line through our Contact Us page or call us at 844-402-4464. We'll get back to you as soon as we have received all the information from you, so that we can fully address any and all of your insurance needs.