Insurance for Painters in Texas
House painters and painting contractors literally give color to our world. These tradesmen possess the required skills and the appropriate tools to enhance the aesthetic quality of a building and to protect it from: damage by water and moisture; corrosion and rusting; as well as damage from living organisms like mold and insects.
Quote Texas Insurance has access to a number of carriers that may provide a comprehensive range of basic sales & service provider insurance coverage, including but not limited to: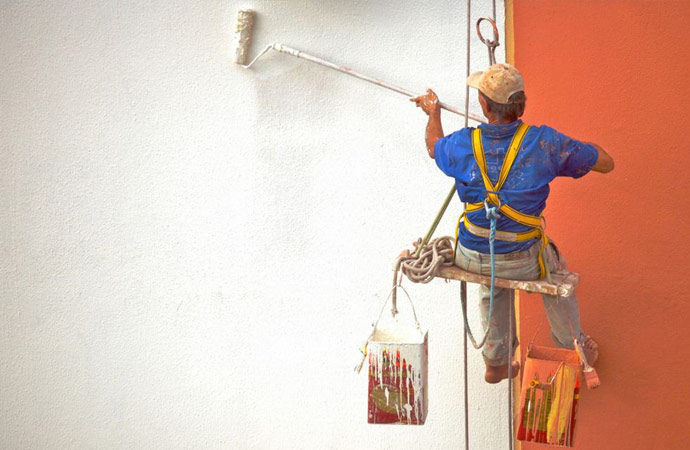 House painters and painting contractors understand the importance of their services. By hiring painting professionals, clients save time, and they are able to minimize their future maintenance costs, as well as their risk of receiving substandard services.
One more thing that clients like about hiring professional house painters is that most of them are insured. This gives them the peace of mind, knowing that if an accident or damage to their property occurs, the painters they hired are financially covered.
Get the Peace of Mind You Need with Our Complete Insurance Solutions
No matter how skilled and prepared you are, it pays to be insured. Mishaps can be expensive. Quote Texas Insurance knows this, that's why it offers comprehensive insurance coverage for house painters and painting contractors.
Contact Us For Insurance for Painters in Houston, Dallas-Fort Worth, San Antonio, & Austin
Keep your painting business running smoothly by protecting it with the right insurance packages. Quote Texas Insurance is prepared to help you every step of the way: from getting an initial quote from us; to providing you with excellent claims services. We Make Insurance Simple! Contact us or call us at 844-402-4464 today to learn more! We will respond quickly and conscientiously to your needs.