Insurance for Pet Grooming Services in Texas
You provide a unique service to your consumers as a pet grooming specialist. Pet owners entrust you to care and tend to their pets' grooming needs. Protect your pet grooming business with insurance from Quote Texas Insurance, a company that knows your industry.
Quote Texas insurance has protected many pet groomers and other companies from financial disaster. Accidents, mishaps, mistakes or other difficult circumstances can strike any business, and pet grooming is no exception. 
Let Quote Texas Insurance protect your Texas pet grooming service with a customized insurance plan to cover your valuable assets. Contact us online or call us at 844-402-4464 or contact us online to find out more about our services. We're available to help customers in Austin, Dallas, Houston, and throughout our Texas service area.
Quote Texas Insurance has access to a number of carriers that may provide a comprehensive range of basic sales & service provider insurance coverage, including but not limited to:
Types of Quote Texas Insurance Coverage For Texas Pet Groomers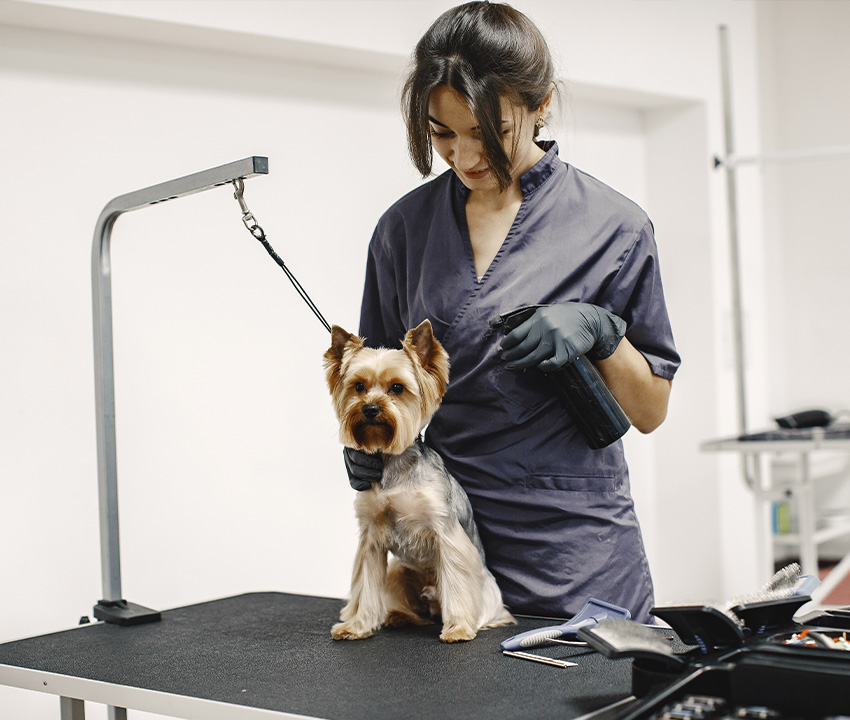 These insurance policy options are among those provided by Quote Texas Insurance for pet grooming services, as well as other businesses:
Trust Quote Texas Insurance to Protect Your Pet Grooming Service in Texas
If you are looking for superior pet grooming business insurance to safeguard your small business in Austin, Houston, El Paso, Fort Worth, or anywhere in Texas, Quote Texas Insurance is your go-to insurance company. To arrange a consultation and learn more about our coverage options, contact us online or call us at 844-402-4464.