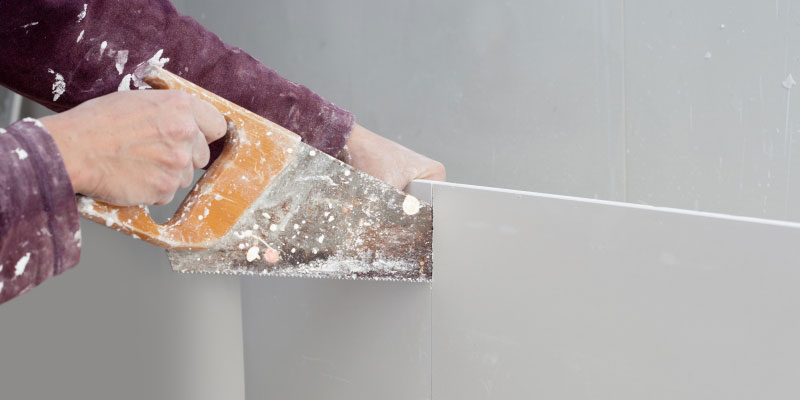 Insurance for Drywall Contractors in Texas
Drywall contractors are professionals who specialize in the installation of drywall boards — otherwise known as gypsum boards or plasterboards — which are essential constituents of building interiors. Drywall contractors can be found working on residential projects or on commercial ones, installing, removing, or repairing the materials used to cover plumbing, wiring, and wood studs found within walls. This means handling large sheets of material that can be heavy and difficult to maneuver, often while working on scaffoldings and ladders, too.
Quote Texas Insurance has access to a number of carriers that may provide a comprehensive range of basic sales & service provider insurance coverage, including but not limited to: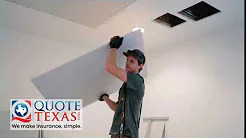 This opens drywall contractors to a number of risks, including worker injuries from falling materials, injury to clients and bystanders, and many more. To protect your company and yourself from problems that may arise from such occurrences, drywall contractor's insurance is a must. There are a number of insurance policies that can greatly benefit contractors who specialize in this field, and this includes:
Commercial general liability insurance – Commercial general liability insurance is the kind of policy that protects you from basic liability risks. This particular policy may include:
Premises Liability Coverage
Commercial general liability insurance is the kind of policy that protects you from basic liability risks. This particular policy may include: 1.) Premises liability coverage – This is for when a third party individual gets injured onsite or offsite because of the activities of your company. This can cover any medical bills that result from injuries suffered by the person, as well as damages to other people's property. 2.) Products liability coverage – This is for when products that are used in a drywall project cause harm to clients and other people or damages other people's property. This can cover medical costs arising from the injury, and it also shoulders legal fees and court-ordered compensation, should such an issue come to that.
Professional liability insurance is for when a job is concluded and problems occur with the drywall installation afterwards. For instance, when the material used causes allergic reaction to those who come in contact with it, or fall and injure someone due to a worker's negligence, this particular policy can handle the medical expenses and costs of litigation that such issues may bring about.
Commercial property insurance protects drywall contractors financially when they experience loss or damage to their properties. These commercial properties can include their inventory of tools, equipment, and supplies and even their main business office or location.
As a business owner, you also need to protect yourself from costs brought about by the impairment of your workers. These can include medical bills that result from injuries they sustain while working on one of your projects, lost wages due to illnesses and injuries from work, and death benefits for their beneficiaries. If you work on your projects with your workers as well, your workers' compensation insurance can also cover you at the same level as your employees.
commercial auto insurance policy provides coverage for your business vehicles, like the trucks and vans you use to transport equipment, tools, and supplies for your drywall projects. In case of a mishap, this insurance policy shoulders the costs of damage to your vehicle and to other people's properties, liabilities resulting from injury suffered by third party individuals, medical bills for your own personal injuries, and many more.
Umbrella Liability Insurance
This is necessary when maximum payout possibilities are reached by your coverage. If you need additional coverage, an umbrella liability insurance can help cover the excess and is considered an ideal policy to have for worst case scenarios.
Contact Us For Insurance for Drywall Contractors in Houston, Dallas-Fort Worth, San Antonio, & Austin
If you find that you need drywall contractor's insurance, do not hesitate to get in touch with our professionals to help you evaluate what you need. Quote Texas Insurance can assist you with any questions you may have about the many different policies your business may require. We make insurance simple. Contact us or call us at 844-402-4464 today for a quick quote.