Liability Insurance for Commercial Daycare Centers in Texas
The primary function of any commercial daycare is taking care of the children, so it is imperative that the property is covered by adequate insurance. Working parents rely on daycare to keep an eye on their children, but things can quickly go wrong when the unexpected happens. Any daycare center is at legal risk in the event of an accident, or injury, and defending against such claims can be challenging. After years of litigation and significant expenditure of resources, there may be no resolution.
Since 2001, Quote Texas Insurance has been assisting daycare owners to find the best liability insurance service provider for daycares to protect children and commercial daycare centers' property. Commercial daycare center owners can rest assured knowing that our listed liability insurance provider can protect them from financial fallout from accidents that may occur on their premises. If you own a commercial daycare center and looking for a reliable and trustworthy insurance provider to protect your property, contact 844-402-4464 Quote Texas Insurance.
Quote Texas Insurance has access to a number of carriers that may provide a comprehensive range of basic sales & service provider insurance coverage, including but not limited to:
Get Appropriate Insurance from Quote Texas Insurance
At Quote Texas Insurance we not only help you find the flexible liability insurance for daycare centers but also help you find any general liability insurance service provider. Through our experience, we realize that some industries require specialized insurance plans to protect their assets and the costs associated with providing their services. A wide variety of insurance that can be covered under daycare settings policy:
Commercial Auto Liability: This insurance is required if the daycare center drives kids to and from school. You may need hired and non-owned auto coverage if you or your employees drive children in their own cars or rent vehicles for field excursions.
Commercial Property Insurance: Any number of unfortunate events, such as a fire or a natural disaster, can wipe out your daycare and all of its valuables. This insurance can help get insurance you if your property is damaged.
Commercial General Liability Insurance: It covers injuries or property damage to third parties (parents, suppliers, children, etc.) in your daycare.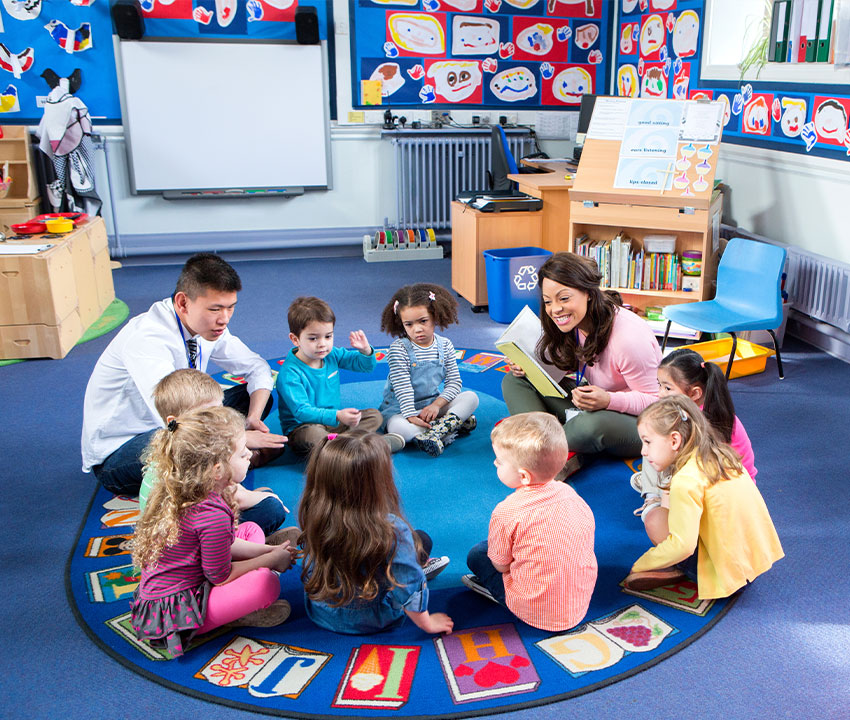 Workers' Compensation: Workplace injuries and illnesses are covered by workers' compensation insurance. Most states require daycare owners to provide workers' compensation for part-time employees who are injured by:
Lifting kids
Slipping on damp floors
Tripping over play equipment
Choose Quote Texas for Insurance for Daycare Centers in Houston, DFW & Austin
Quote Texas Insurance searches over 65 insurance companies to help you choose the one that best fits your daycare's specific requirements. If you want to fully insure your daycare center, we can assist you find the insurance service provider in Austin, Fort Worth, El Paso, Houston, or anywhere in Texas, Quote Texas Insurance. We can tailor an insurance plan to your specific needs if you call us at 844-402-4464. Click here to get Free Estimates.