Construction & Equipment Insurance in Texas
Protecting one's livelihood and properties is of utmost importance. You'll probably understand this best if you are a business owner in the construction industry who invests heavily in costly equipment.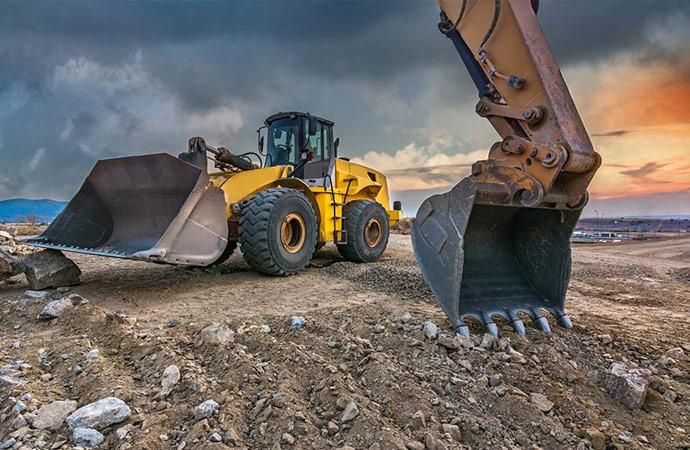 Construction contractors rely on their equipment to run like clockwork. But as powerful and efficient as these equipment are, they too, experience breakdown from time to time. When they do get damaged or broken, it can cost thousands of dollars to get them repaired or replaced. Furthermore, people are often within the vicinity of this equipment, so there's always a chance that someone — whether a passing by or the equipment operator himself — could get hurt.
This is why you should have a construction and equipment insurance policy that can give you the peace of mind you need so that you can focus on running your business instead. And finding the right policy with an excellent coverage does not have to be difficult. Quote Texas Insurance is able to offer you solutions that provide comprehensive protection at the best rates possible.
Get Proper Coverage for Your Construction Equipment
Business owners sometimes get tempted to insure their construction equipment under regular commercial insurance policies. But these policies do not offer ideal coverage because many of these types of equipment are used for off-road purposes. Opting for a construction and equipment insurance policy instead affords a more holistic coverage:
You get to insure important and expensive equipment, whether owned or hired. This pays for the repair or replacement of your equipment in the event that it gets damaged or lost due to accidents like external calamities, fire, explosion, and lightning strike; or due to malicious acts like theft, vandalism, and fraud.
You get to take advantage of coverages that go beyond those provided by standard policies. For example, equipment damage caused by factors like mechanical breakdown, motor burnout, voltage spikes, and even operator mistakes can be covered.
You can obtain coverage for third-party liability. This pays for the damages or injuries that you or your employees may cause to other people while you are on the job.
You can obtain coverage for personal injury protection and medical payments. This pays for injuries that you or your employees may sustain while doing your jobs.
You can obtain coverage for your equipment's accessories, tools, spare parts, and other essentials.
Because no two organizations have the same insurance requirements, we will be more than happy to assist you in creating a policy that suits your company best and protects you from as many risks as possible. Please contact us today to learn more.