Business And Professional Insurance for Nail Salons in Texas
Nail salon and nail technician insurance are customized to meet the specific needs of nail salon owners and technicians. A lawsuit resulting from an infection caused by a manicure or another complaint could cost you your small business. With nail salon insurance, you can protect yourself from significant legal costs. Quote Texas Insurance offers business and professional insurance services for your nail salon in Texas.
To learn more, call Quote Texas Insurance at 844-402-4464 for business and professional insurance options for your nail salon today. Quote Texas Insurance serves a wide variety of major and small businesses in Prosper, Austin, Lubbock, Waco, and cities throughout the state of Texas.
Quote Texas Insurance has access to a number of carriers that may provide a comprehensive range of basic sales & service provider insurance coverage, including but not limited to:
Why Texas Nail Salons Need Insurance Coverage By Quote Texas Insurance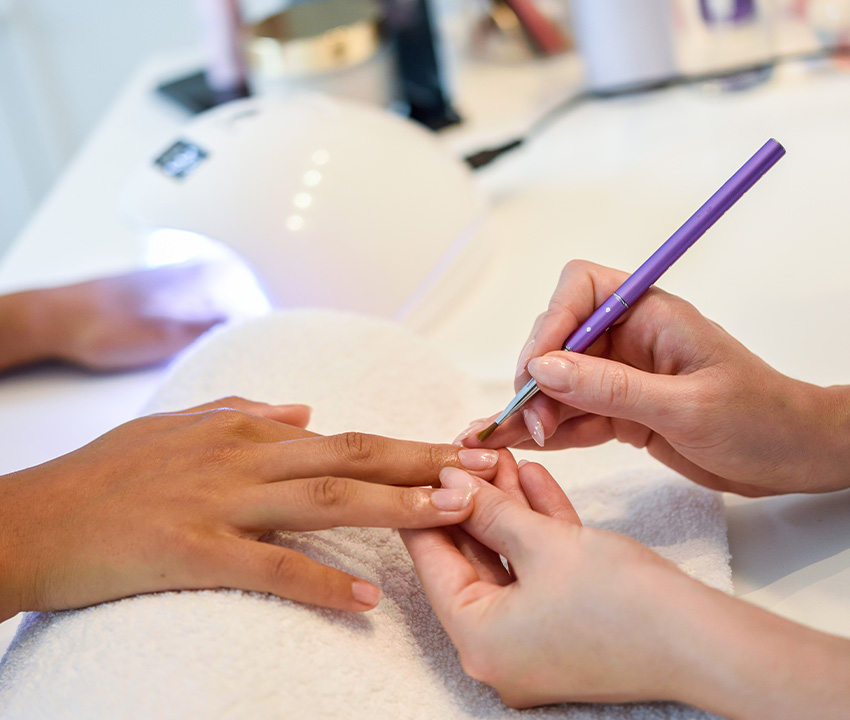 Nail specialists or technicians strive to make nails appear beautiful, from solitary nail techs to mobile salon operators. When dealing with potent chemicals and clients, however, there are numerous risks. Nail salon insurance may be the deciding factor in whether or not your business survives a lawsuit or an injury. Professional liability insurance, often known as errors and omissions insurance, protects your company from allegations of negligence.
Calculating Nail Salon Insurance Costs
The cost of nail salon and nail technician insurance is determined by a number of factors, including coverage requirements and the size of the employees. A nail salon with three nail technicians, for example, will have a different insurance cost than a larger salon with fifteen.
When it comes to nail salon insurance, price is always a consideration, but the most affordable business insurance may not cover everything you require. Make sure you've chosen the correct coverages and limitations to meet your demands and safeguard your company completely.
Rely on Quote Texas Insurance For Superior Nail Salon Insurance in Texas
Quote Texas Insurance has a unique method in place to ensure that every client receives exactly the right desired coverage. This ensures you won't be overcharged for features you don't require. Our licensed staff is fully trained and educated in cost reduction and coverage enhancement.
Needing a superior nail salon insurance policy to protect your small business? Quote Texas Insurance is one of the most experienced companies when it comes to Texas small or large businesses. Call us at 844-402-4464 or contact us online for a quote today.