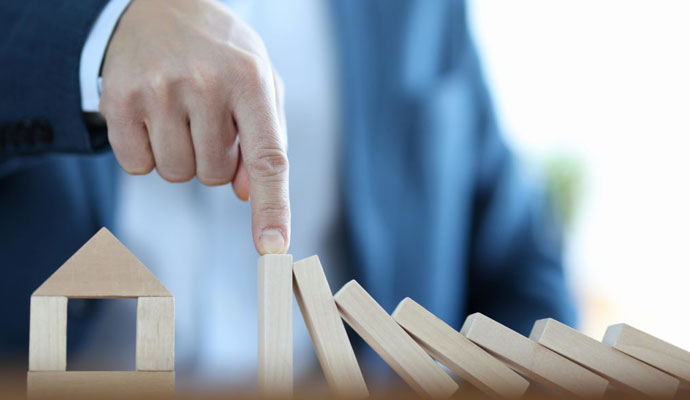 Insurance for Residential Property Managers in Texas
Owning and managing residential property opens you up to numerous risks that involve not only your tenants but anyone else who may step on your property. One claim by either a tenant or a guest from an accident or other mishap could put your business in jeopardy if you don't have the right coverage. Having the right kind of insurance will help ease the burden and provide coverage, making owning and managing residential property's less taxing for you.
Quote Texas Insurance has access to a number of carriers that may provide a comprehensive range of basic sales & service provider insurance coverage, including but not limited to:
There are many different kinds of policies that you might want to consider for your business, with some aimed at protecting your tangible property and others aimed at covering costs for litigation and legal liabilities. There are also policies aimed at protecting both you and your employees. To get you started, consider the following coverage options when you are thinking of getting insurance to protect your business:
An residential property's for rent is a business since you are earning from it, hence the need for commercial property insurance. This policy provides you with coverage in cases where damage or loss occurs. This can cover the repair or replacement of your building, the fixtures and furnishings found within that building, the landscaping, and even the tools, equipment, and supplies you use for maintenance.
Imagine you finally have your units rented and are feeling confident about your investments, only to have a fire, flood or other disaster happen. Suddenly your tenants are out of a home and you are without the income you had counted on. business interruption insurance will provide financial coverage in the event of a loss so you can rest assured that your financial plans stay intact even when unforeseen events occur.
Many residential property owners may also dabble in house flipping or may need to have a good background in repair when a tenant calls with an issue with a property. For those DIYers, you need the proper tools to get the job done efficiently and and right. Unfortunately there are those who are less honest and you may find your tools stolen right off your property. Make sure your tools and equipment are covered in case of theft or another disaster so you can replace your equipment and get back to work.
Unsure of What Coverage You Might Need?
Contact Us for Residential Property Managers Insurance in Houston, Dallas-Fort Worth, San Antonio, & Austin
As a residential property owner, it's hard to know what coverage you might need. That's why Quote Texas insurance professionals are here - to give you a list of options that can fit your budget and ensure you have the proper coverage to cover any type of claim or incident. Contact us or call us at 844-402-4464 to talk to one of our experienced professionals today.