Insurance for Fireplace Builders
Today's fireplaces are safer and more efficient than at any other point in history. The chances of a fireplace staring a building fire are remote but human error and freak accidents can still result in things going unexpectedly wrong. If you're a responsible fireplace builder, you'll want to account for the smallest possibilities of your work causing damage or injuries in your worksite. You can do this by having the right insurance policies in place to cover your financial obligations when incidents break out.
Quote Texas Insurance has access to a number of carriers that may provide a comprehensive range of basic sales & service provider insurance coverage, including but not limited to: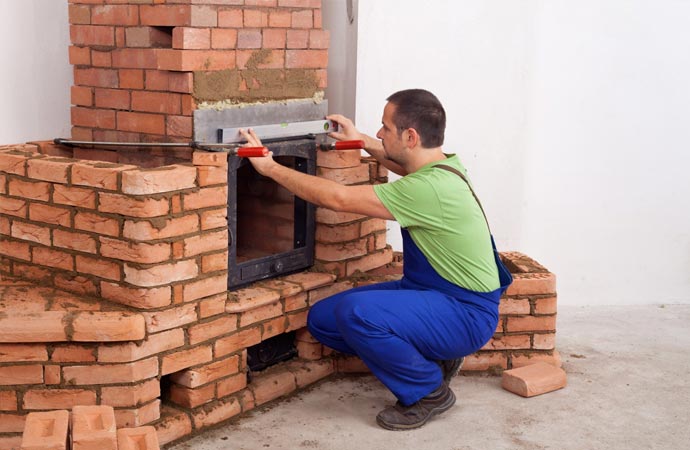 Insurance helps you pay for the property restoration and medical bills in the event that your business is proven liable for damages. This helps your business avoid crippling expenses and legal troubles. Whether it's your client who suffered from an incident or your employees who were injured on site, a good insurance policy should give you the safety net you need to help your business stay on its feet.
Here at Quote Texas Insurance, it's our job to help you find the best insurance policies at the lowest prices. We've got a massive network of credible insurance firms who are ready to outbid each other to get the chance to do business with you. Quote Texas Insurance takes care of the time-consuming research and haggling party so you can make a few simple choices en route to getting the best possible insurance deal.
In our experience, fireplace builders in Texas use the following insurance types to protect their businesses:
Contact Us for Insurance for Fireplace Builders in Houston, Dallas-Fort Worth, San Antonio, & Austin
Contact us or call us at 844-402-4464 today and get immediate assistance from our friendly staff. We're ready to answer any insurance-related questions and we'll be glad to help you find the policy that's right for your business needs. For email inquiries, you may also use our Contact Us form and we'll get back to you right away.