Insurance for Eateries in Texas
Simultaneously owning and running a restaurant is a tough job. It requires a lot of time, effort, and resources just to see it succeed and sustain its reputation. Because of this, seeing your eatery crumble from legal claims and disasters is a tough pill to swallow. That's why it's best to secure your establishment now with a comprehensive insurance plan, so you can be prepared for any future financial perils.
Quote Texas Insurance is your reliable and trustworthy insurance company that can create a suitable insurance plan for your Texas eatery. We offer several insurance policies that are specifically designed for different industries, but for your business, we recommend the following types of insurance:
Quote Texas Insurance has access to a number of carriers that may provide a comprehensive range of basic sales & service provider insurance coverage, including but not limited to: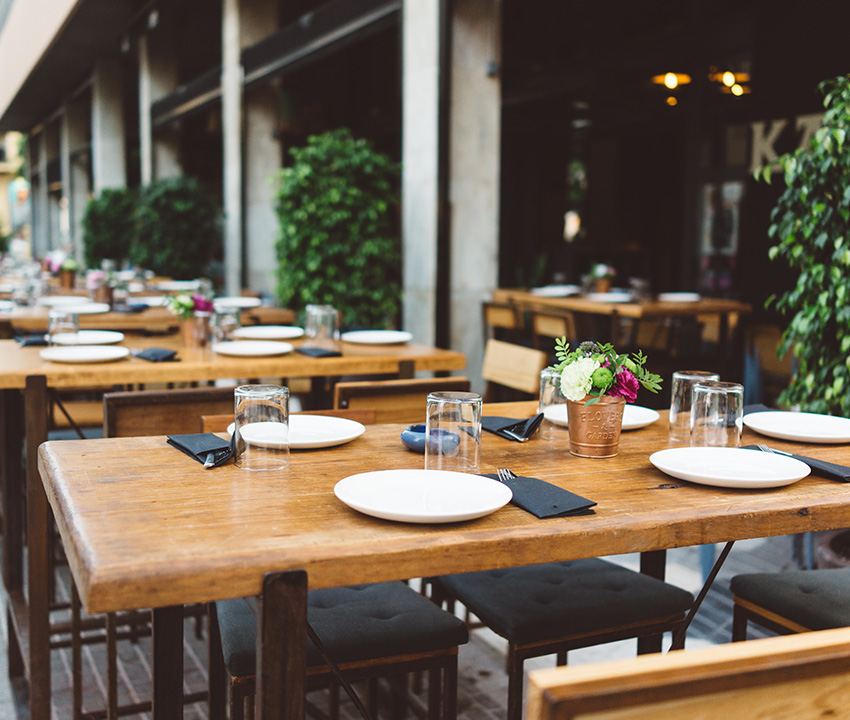 Business Owner's Policy (BOP)
A Business owner's policy combines the protective benefits of commercial property insurance, commercial general liability insurance, business interruption insurance, and vehicle coverage. It's an all-in-one package that covers potential financial and legal burdens, such as:
Damages and losses from disasters (e.g. kitchen fires, bathroom floods, furniture and fixture damage, etc.)
Damages to other people's property
Advertising and personal injury
Deaths and bodily injuries arising from the actions of your employees or business operations
Product Liability
The main product you provide and sell is your food. If a customer finds something wrong with it and becomes severely ill because of it, it's likely that the customer could sue you. However, if you have product liability insurance, the policy provides coverage for injuries or damage caused by your product to any user, buyer, or bystander.
Workers Compensation Insurance
You can't operate without your employees, so providing them with workers compensation insurance is one way to give back and say thanks. Most private employers in Texas aren't required to get this policy, but having it benefits both you and your workers. With workers compensation insurance, your employees and their families are financially secured in case your cook or waiter meets an unfortunate event at work. You also won't be paying for their medical or burial bills out of your own pockets because this policy provides the following:
Income benefits
Medical benefits
Death benefits
Burial benefits
Vocational rehabilitation benefits
Commercial Auto Insurance
If your restaurant offers delivery or catering services, commercial auto insurance is a must have. This policy is designed to cover the following, should your commercial vehicle and driver meet an accident during business operations:
Collision damage
Liabilities resulting from damage to another person's property, bodily injury, or even death
Medical payments or personal injury of the insured
Injury and property damage caused by hit-and-run motorists or the uninsured
It also covers non-collision damages like theft and vandalism.
Contact Us For Insurance for Eateries in Houston, Dallas-Fort Worth, San Antonio, & Austin
These are just some of the policies our company provides. If you want to include other kinds of policies in your plan, contact us or call us at 844-402-4464 and let's discuss your options. Our professional insurance agents will customize an insurance plan that matches both your eatery's needs, and budget.