Insurance for Electricians in Texas
When a place's electrical infrastructure goes haywire, it's usually seen as a crisis by most people. But for those working as electricians, it's just another day at work.
Electricians play an important role in lighting up our world. Without their invaluable skills in installing, repairing, and maintaining electrical systems, no one would be able to take advantage of any of the benefits afforded by our electronic technologies.
However, electricians also face a slew of risks while working in their jobs. Live wires and stray currents are daily realities for those in this industry. Every day, electricians have to deal with the possibility of being electrocuted or sustaining other types of injury. That's why electricians like yourself need a dependable insurance policy that can provide coverage against such risks. In this area, insurance professionals from Quote Texas Insurance can help you significantly.
Quote Texas Insurance has access to a number of carriers that may provide a comprehensive range of basic sales & service provider insurance coverage, including but not limited to: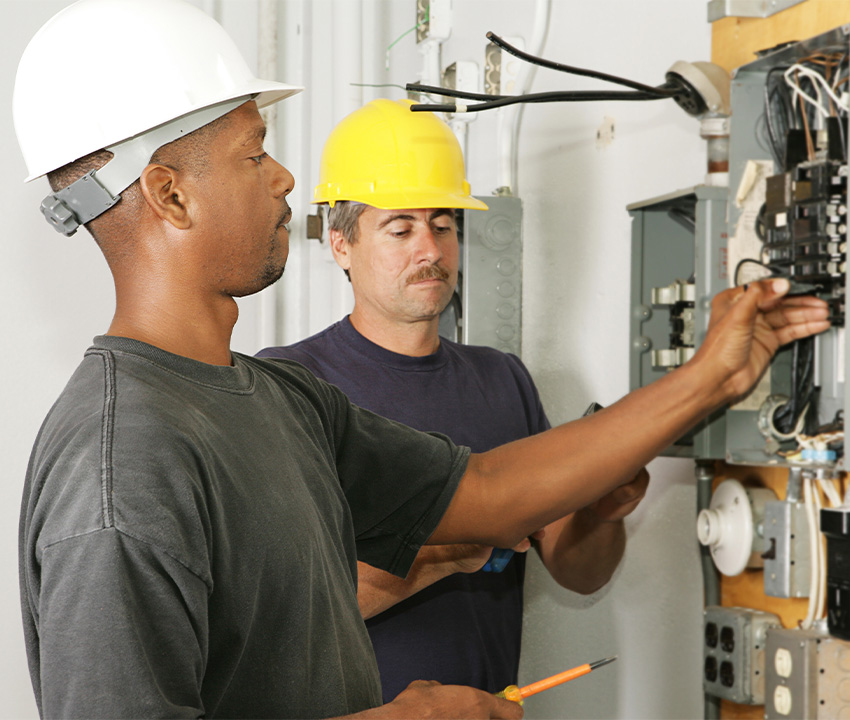 Complete Protection for Electricians
Simply put, electricians are tradespeople who specialize in installing, maintaining, and repairing electrical wirings, electrical devices, and other related systems. But people working in this industry can be subdivided further into other subtypes based on skill requirements, job roles, and working conditions. Nevertheless, these occupations all rise out of the same knowledge base. Some of the professions covered by this sector are as follows:
Owners of electrical contracting company
Master electricians
Construction electricians
Mining electricians
Auto electricians
Construction electricians
Linesmen
At Quote Texas Insurance, we specialize in designing insurance policies that accommodate your needs as an electrician. When you use our services, you can rest assured that you will be provided with comprehensive coverage and excellent services without having to pay for extras you don't require. We Make Insurance Simple! We always begin with the essentials:
Contact Us For Insurance for Electricians in Houston, Dallas-Fort Worth, San Antonio, & Austin
Because electricians deal with dangerous electrical currents on a daily basis and use equipment tailored to complete those tasks, there is a significant need for protection in regard to liability insurance, workers' compensation insurance, commercial auto insurance, and coverage of work-related tools. Quote Texas Insurance can help with all of this and more! When you need our services, Contact Us online or give us a call us at 844-402-4464 to get a quick quote.