Reliable Insurance Solutions in University Park, TX
Business insurance is a technique that shifts the risk of financial loss from a firm, company or business itself to the shoulders of the insurance provider. At Quote Texas, we alleviate the burden for you and provide the best insurance policies at the the most affordable rates. For business customers in University Park, TX, who require superior, dependable insurance solutions, rely on Quote Texas for a wide range of coverage options. Call us at 844-402-4464 for an immediate quote on a new business insurance policy.
Why Quote Texas For Insurance Solutions in University Park, TX?
Reasons you should contact Quote Texas for business insurance options in University Park include: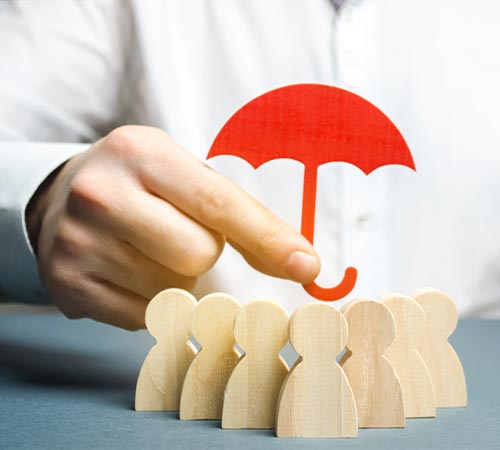 Protect human assets: Your workers are the most valuable asset your company has, thus it is in everyone's best interest to take precautions to keep them safe in case of an accident. The majority of businesses protect their workers by providing them with the group, life, and health insurance in the event that an accident occurs. In such cases, an insurance plan is very important. There are specialized plans that can preserve an organization's finances in the event that a key employee passes away or becomes disabled, and there are also plans that can provide a survivor an income in the event that an employee passes away. You are safeguarding your interests against litigation or liability claims, while also by meeting your duty of care as a company when you protect your workers in the case of an accident or sickness.
Add credibility to your business: Insurance plans could be able to assist in constructing the credibility and reputation of a company, as well as instilling confidence in new consumers and partners. The right kind of business insurance portfolio could also help in creating confidence and trust in customers. It demonstrates to prospective clients that if anything were to go wrong, you have means of providing compensation. This, in turn, leads to higher revenue as customers now believe in the strength of your business and are more willing to enter into business agreements.
Choose Quote Texas for Reliable Insurance Solutions in University Park, TX
When business owners seek insurance solutions that cover their needs affordably, they know they can always trust Quote Texas. We provide numerous insurance policy solutions such as general liability, commercial property, and more in University Park. To learn more and arrange a quote for your business insurance needs, call us today at 844-402-4464 or click here to contact us online.