Insurance for Pet Training Services throughout Texas
Obedience training for pets takes patience, skill and some risks. Pet owners place a great deal of trust in trainers, so insurance for pet trainers can cover a variety of possibilities. Many animals in early training stages are still attempting to overcome behavioral lapses that could result in physical harm or property damage. Pet owner-trainer disputes or disagreements could results in a legal or liability claim.
Quote Texas Insurance has your back if you're seeking insurance for your pet training services in Dallas, Austin, Fort Worth, or throughout the State of Texas. Quote Texas Insurance will customize a policy and coverages for your pet training services business, ensuring that you'll pay for only what you require. Call us at 844-402-4464 or contact us online to learn more about the right policy for pet training professionals.
Quote Texas Insurance has access to a number of carriers that may provide a comprehensive range of basic sales & service provider insurance coverage, including but not limited to:
Quote Texas Insurance Coverage Options for Texas Pet Trainers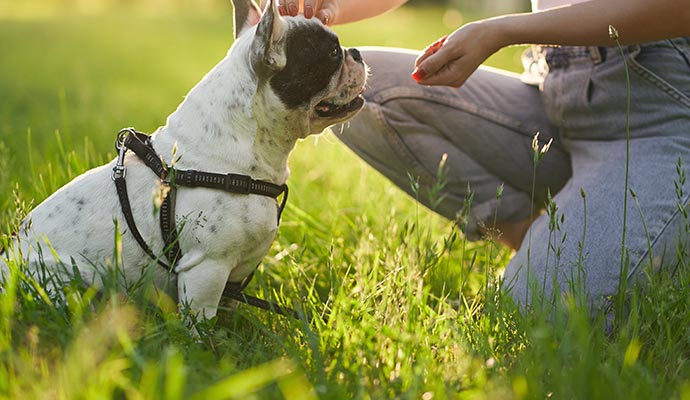 Working with animals naturally carries some risk for your business and employees, from property damage to personal or animal injury. A customized pet training services insurance policy will secure your pet training business with coverages that include:
Pet trainer liability insurance
Workers' compensation insurance
Commercial auto coverage
General liability insurance
Commercial property insurance
Trust Quote Texas Insurance to Protect Your Pet Training Service in Texas
If you are looking for superior pet training services business insurance to safeguard your small business in Austin, Houston, El Paso, Fort Worth, or anywhere in Texas, Quote Texas Insurance is your go-to insurance company. To arrange a consultation and learn more about our coverage options, contact us online or call us at 844-402-4464.