Insurance Service for Dog Boarding Kennels in Texas
When you operate a dog boarding kennel, insurance is one of the most critical things you need. Running a kennel doesn't only involve having a good time with cute puppies, but there are several risks involved because animals are unpredictable, and accidents might occur at any time. When customers bring their dogs to you, they invest a lot of faith in you, and it's up to you to keep that trust.
When you manage a dog boarding kennel, the unexpected can occur at any time. Dog boarding kennel insurance is an essential part of being a responsible kennel owner. Insurance is also necessary for kennels that perform pet grooming.
So when you need our services for safeguarding your business, contact us online or call us at 844-402-4464 if you reside in Plano, Garland, Frisco or anywhere in Texas!
Quote Texas Insurance has access to a number of carriers that may provide a comprehensive range of basic sales & service provider insurance coverage, including but not limited to:
Types of Insurance for Dog Boarding Kennels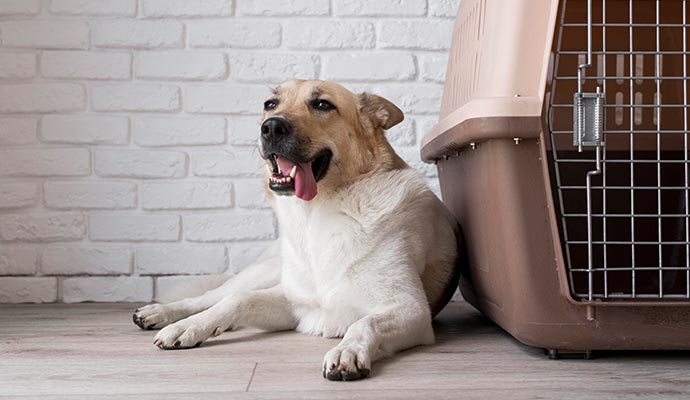 Dog boarding kennels in Texas need to have the following insurance coverages:
General/Professional Insurance: This coverage covers you if physical injury occurs on your premises. This insurance will cover medical expenses if someone falls in your kennel or if an animal bites someone. It will also shield you from legal action.
Insurance for Animal Care, Custody and Control: This insurance covers you if an animal dies while in your kennel. Bailee insurance covers you against death caused by sickness, storms, fire, and events beyond your control, such as old age. It also covers vet bills and animals hurt while being transported.
Workers Compensation Insurance: This coverage covers you and your employees in the event of an accident, missed income, or medical expenses.
Commercial Auto Insurance: This coverage protects your company if one of your company vehicles is involved in an accident.
Commercial Property Insurance: This coverage pays for damages caused by a fire, flood, storm, theft, or vandalism.
Bonding: This sort of insurance covers you if an employee steals money or causes harm to your firm. Bonding will also cover you if an employee takes a pet.
Rely on Quote Texas Insurance for Dog Boarding Kennel Insurance in Texas
Quote Texas Insurance has become the best insurance business in Texas over the last two decades by offering flexible coverage and payment choices, easy forms, affordable rates, and insurance expert advice. For a free consultation, call 844-402-4464 right now. Quote Texas Insurance services a lengthy list of large or small businesses throughout Texas.