Get a Quote for Surety Bonds Through Quote Texas
Quote Texas now has an easy, convenient option for you to find, get a quote and purchase bonds online through our secure portal.
Surety bonds are essential financial tools that can help small businesses in Texas thrive. They provide a guarantee that a business will fulfill its contractual obligations, and in doing so, foster trust and confidence with clients, vendors, and government agencies. In this article, we'll explore what surety bonds are, their importance for small businesses in Texas, and how to go about obtaining one.
What is a Surety Bond?
A surety bond is a legally binding contract between three parties: the principal (the business that needs the bond), the obligee (the party requiring the bond, typically a government agency or client), and the surety (the insurance company issuing the bond). The bond ensures that the principal will perform the agreed-upon tasks, and if they fail to do so, the surety will compensate the obligee.
Importance of Surety Bonds for Small Businesses in Texas
Surety bonds are crucial for small businesses in Texas for several reasons:
Legal Requirement: Many industries, such as construction, require businesses to obtain surety bonds before they can legally operate in Texas. For instance, general contractors, electricians, and plumbers must have a surety bond before they can obtain a license.

Building Trust and Credibility: Surety bonds signal to clients and partners that your business is reliable and financially stable. This boosts your credibility and can help you secure more contracts and projects.

Protection for Clients and Stakeholders: Surety bonds protect clients and stakeholders from financial losses in the event of a business's failure to fulfill its contractual obligations. This assurance is essential in building trust and maintaining a positive reputation.
Obtaining a Surety Bond in Texas
Here are the steps to obtain a surety bond in Texas: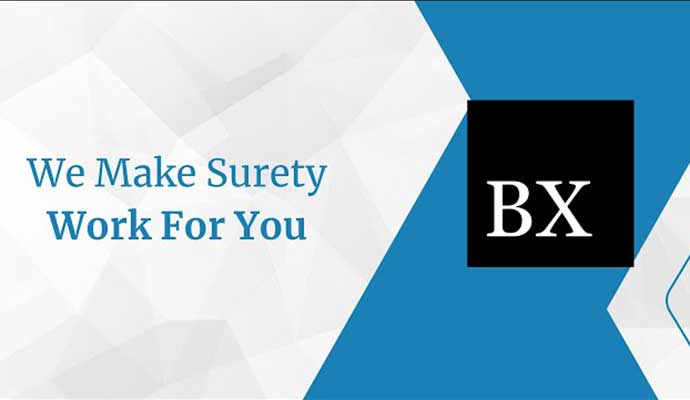 Identify the Required Bond Type: Determine the type of bond your business needs. This will depend on your industry and specific requirements set by state or local authorities. Common bond types include license and permit bonds, bid bonds, performance bonds, and payment bonds.

Find a Reputable Surety Company: Research and select a reputable surety company that is licensed to operate in Texas. You can verify a company's licensing status through the Texas Department of Insurance.

Submit an Application: Fill out the surety bond application provided by the surety company. The application will require information about your business, such as its legal structure, financial statements, and credit history.

Underwriting Process: The surety company will evaluate your application to assess the risk associated with issuing the bond. Factors like credit score, financial stability, and industry experience will affect the bond premium (the cost of the bond).

Obtain and File the Bond: Once approved, you'll need to pay the bond premium, sign the bond agreement, and file the bond with the appropriate government agency or client.
Conclusion
Surety bonds are an essential aspect of conducting business in Texas, particularly for small businesses in industries with strict licensing requirements. By obtaining a surety bond, small businesses can demonstrate their reliability and financial stability, helping them build trust with clients and partners. Following the steps outlined above, you'll be well on your way to securing the right surety bond for your Texas-based small business.