Insurance for Inspection Companies in Texas
While you are inspecting a property, there is usually a lot of risks involved in the process. A carefully crafted insurance coverage gives you the backup that you need to protect your business from these risks.
Quote Texas Insurance provides the best and most detailed insurance plans for your inspection companies. The legal safety maintenance of your business is our first priority. Our dedication is entirely focused on securing the best results for our valuable clients. Our very original insurance process has already served over 10,000 businesses and we have wide, vetted knowledge of what you exactly need for your inspection business.
We provide services throughout Dallas, Fort Worth, Houston, El Paso, San Angelo, and other nearby areas in Texas. To consult with our most experienced insurance experts, please call 844-402-4464 or contact us online to get the best insurance plan for your business!
Quote Texas Insurance has access to a number of carriers that may provide a comprehensive range of basic sales & service provider insurance coverage, including but not limited to:
Potential Insurances You Need for Your Inspection Company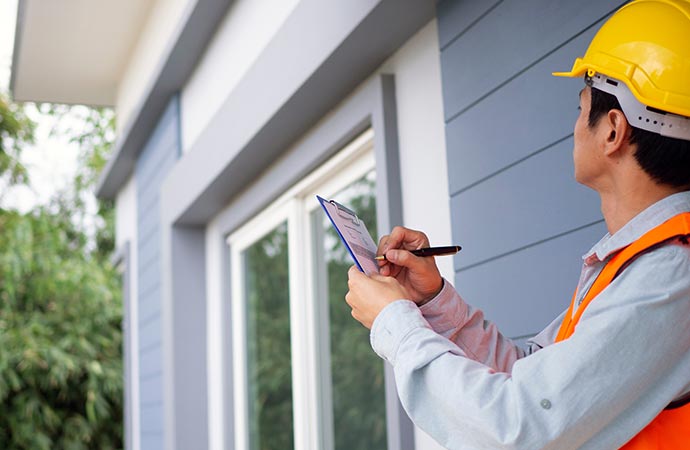 Employee injury: During the inspection process, it is not very rare to get injured. It might even result in a broken hand or leg in the worst cases. General liability insurance provides you with proficient backup in situations like this.
Customer loss: If you lose a client's belonging or cause any damage to any of their properties, they can take legal action saying that it was because of your negligence. Professional liability insurance can help you tackle a situation like this.
Occupational health hazards: Sometimes a home you're inspecting might be suffering from mold issues and requires immediate action. It is not unusual to become allergic to molds and get sick. Worker's compensation insurance helps you cope with the expense that you need for your recovery.
Equipment or property damage: If a business property or professional equipment gets damaged, it becomes an extra financial casualty that you must face without any preparation. Commercial property damage insurance helps you to cope with a situation like this and reduce the possible financial damage.
Your Safety is Our First & Foremost Concern!
Quote Texas Insurance has been serving the businesses of the Greater Texas area since 2001. Our staff and agents are equipped with all the necessary knowledge and expertise that you need. The rest will be taken care of by our expert insurance agents. Our educated employees are entirely dedicated to your needs 24/7, 365 days a year. Call 844-402-4464 or contact us online. You tell us about your business, we show you how to protect it with our customized insurance plans.