Liquor Liability Insurance for Concessionaires in Texas
When you are selling concessions items at a sporting event, concert, food truck, or another event, you will need to include a liquor liability policy as part of your cost of doing business. A liquor liability insurance policy shields your concession business from liability lawsuits when the alcohol you provide leads to someone else's negligence and property damage at a farmers' market, music festival, fireworks show, parade, or another large gathering.
When you need our help, Quote Texas Insurance can provide the concessionaires' insurance program needed to protect your business without breaking your budget. In many cases, you can add a liquor liability policy to expand coverage not included on your existing general liability insurance policy. At Quote Texas Insurance, we have more than 20 years of experience in the industry. We have helped business owners in Dallas, Austin, San Antonio, Houston, and other cities throughout Texas. To learn more, call us today at 844-402-4464 or click here to schedule a consultation with one of our insurance specialists.
What Does Liquor Liability Insurance Cover for Concessionaires?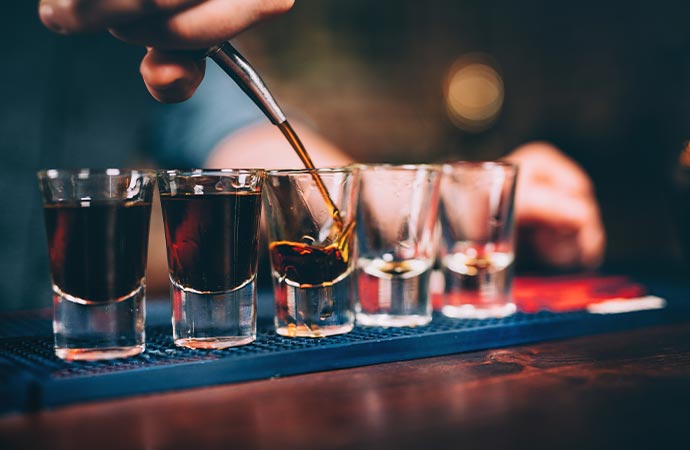 When you secure a liquor liability insurance policy for your concessions business, you are covered from perils that include:
Drunk Driving Damages: If someone who drank at your concession stand causes property damage or bodily harm to another individual while driving home, you are covered.
Property Damage: Liquor liability insurance covers property damage that is caused by someone who drank at your stand.
Legal Charges: Our policies will cover legal costs you pay defending yourself from liquor liability lawsuits.
Trust Us to Protect Concessionaires in Austin, Dallas, & Houston, TX
Quote Texas Insurance has the experience & expertise to provide every client with the best possible combination of coverage options and a cost-effective rate for their business. This includes securing a liquor liability policy for customers in El Paso, Austin, Fort Worth, Houston, and other Texas cities. Founded in 2001, Quote Texas Insurance offers businesses a true insurance advocate that can help secure policies for commercial auto insurance, workers' compensation insurance, professional liability insurance, and more. Dial 844-402-4464 to learn more about our services or click here to begin crafting your policy today.