Liquor Liability Insurance for Bars, Pubs, and Taverns in Texas
Liquor liability insurance is needed if your business sells, serves, or distributes alcohol to customers. It is essential to help you fight unforeseen dangers & prevent your business from coming to a halt. For bars, pubs, & taverns throughout Texas, business owners turn to the insurance experts at Quote Texas Insurance for top-notch liquor liability insurance policies to safeguard themselves.
Whether you live in Austin, Houston, Tyler, or somewhere else within the Lone Star State, our crews can design the perfect policy to meet the needs of your business and your budget. If you own a bar, pub, or tavern in Texas, reach out to Quote Texas Insurance by calling 844-402-4464 to get more information. You can also click here to get started crafting your custom-designed Quote Texas Insurance policy ASAP. Liquor liability insurance covers:
Physical injury
Property damage
Business interruption
Legal fees
Protection from Risks to Your Bar, Pub, or Tavern by Quote Texas Insurance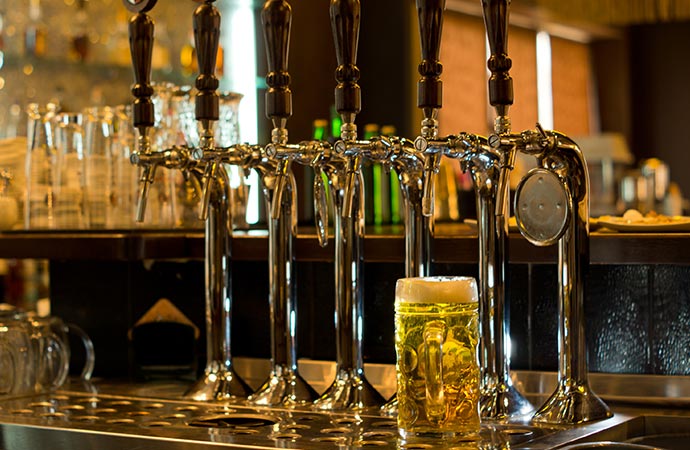 Any business that serves alcohol is prone to risk that are hard to anticipate from the actions of customers who partake. The potential always exists for property damage, altercations, drunk driving accusations and more. When you contact Quote Texas for the best available liquor liability insurance in Texas Insurance, your bar is covered for legal claims involving:
Damages caused by a drunk driver who purchased alcohol at your bar.
Assault and battery damages to another person caused by a customer who was served in your bar.
Property damage to a third party by an individual who drank in your bar or tavern.
Get a Liquor Liability Insurance Tailored to Your Needs in DFW & Austin
Quote Texas Insurance provides custom insurance policies for small & large businesses alike. That includes liquor liability insurance for those who own bars, taverns, and pubs in Tyler, Lexington, Austin, Houston, and other Texas cities. For more information, call us at 844-402-4464 or click here to discuss your business' needs with an expert today!