Homeowner's Insurance in Texas
Nobody knows Texas Homes better than Quote Texas Insurance. Whether you live in an uptown condominium in Houston, a suburban bungalow in Fort Worth, or a farmhouse in the Texas countryside, you need specific coverage. Only Quote Texas Insurance has the knowledge and resources of 65 competing insurance carriers that enable us to be the premier coverage provider for our great state.
We Offer Discounts on Homeowner's Insurance!
Your home is a great investment and it needs to be insured.  Let us quote your homeowners insurance using our custom quoting process.  When we present your house to our 65 carriers, they will compete for it.  Then you'll be assured that the policy our agents recommend will provide the specific coverages you need at a competitive price.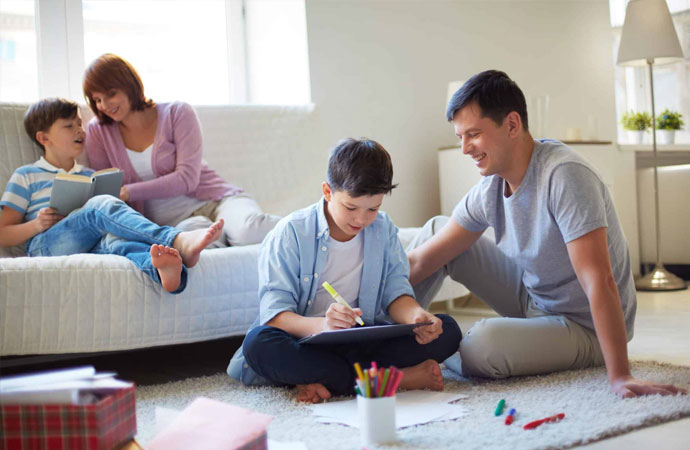 Although homeowner's insurance is something you probably hope you never have to use, it can spell the difference between having peace of mind and getting into financial ruin in the event of an accident. Damage to property or injury to other people can be caused by a lot of things, including the following:
Fire, lightning, water, and smoke
Theft and vandalism
Riots and other civil commotions
Explosions
Crashing vehicles or aircraft
Falling objects
We Cut Through the Red Tape and Simplify Insurance Jargon!
Depending on the type of insurance policy you acquire and its dollar limit, a homeowner's insurance policy from Quote Texas Insurance helps pay for the repair or replacement of your house and personal belongings if they get damaged or destroyed by covered risks. It also helps pay for other things, including your defense fees or your legal financial liabilities if you are sued. In detail, the following items can be covered by your policy:
Damage or destruction of your house due to covered risks
Damage, destruction, or loss of your personal properties
Damage or destruction of detached structures like garages, storage sheds, garden sheds, fences, and landscaping — items that are not attached to your house
Additional living expenses incurred due to your inability to use your house
Your legal defense if you are sued due to another person being injured or another person's property being damaged
Any medical payments or liabilities for which you are found legally responsible
You need to prepare for unexpected scenarios, but you don't need to be confused by cumbersome wording and insurance lingo.  Nor should you be paying through the nose for coverages you may not even need.  We encourage you to consult with our team of professionals whose focus is to "Make Insurance Simple."
Contact us today for a quick quote!