Professional Liability Insurance for Pest Control Professionals in Texas
Pest control companies know just how horrible pest invasions can get, so they utilize the latest equipment to remove vermin as effectively as possible. However, even if they're well-prepared to handle challenging pest control situations, they're still susceptible to making mistakes.
Accidents, employee carelessness, and equipment failure can happen at any moment – causing major property damage. There's also a possibility that the pest removal procedure does not meet the clients' standards. If exterminators are unable to fulfill their promise, it's a possibility that their client could sue.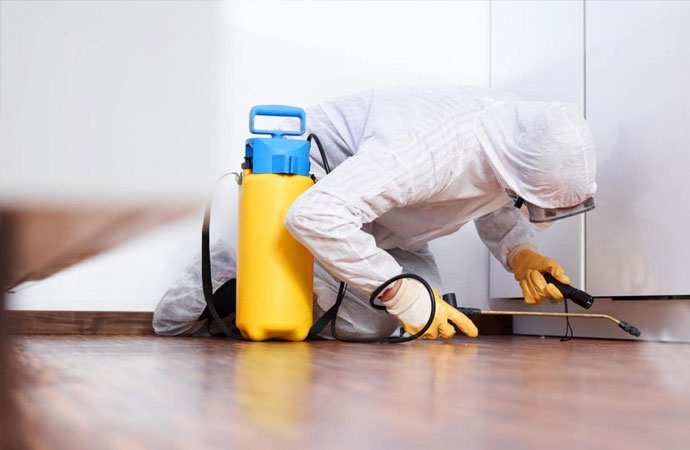 In this type of situation, it's vital for pest control companies and independent exterminators to have professional liability insurance.
Professional liability insurance is a type of insurance policy that's specifically created for businesses and individuals who regularly offer professional service. It's designed to cover the cost of damages, losses, and compensation the court orders the company to pay should it be sued for any of the following situations:
The business was unable to produce results that were promised or advertised
Company employees were negligent in the course of delivering their services
Mistakes, accidents, and damages were made during the course of the procedure
It will also help cover the company's legal defense whether these claims are warranted or not. If you're in the pest control business and want to protect your company from financial burdens, contact Quote Texas today.
Get the Best Insurance Coverage with Quote Texas
Quote Texas has been providing superior professional liability and custom insurance policies to various industries in Texas since 2001.  Thanks to our experience helping different properties, we're familiar with the unique risks your business can encounter. As such, we can provide professional liability insurance and an insurance plan that best suits your needs and budget.
For more information on professional liability insurance and our other insurance policies, give us a call at 844-402-4464 today. Our friendly staff is ready to answer all of your questions and provide a quote for your insurance policies. Contact us today to learn more!