Insurance for Property Owners - Vacant Property Insurance in Texas
Whether it is for a rental home that is vacant, or a building under renovation, vacant property insurance is something that is worth considering, and for a number of really good reasons. For starters, when a property is left unoccupied for a certain amount of time, numerous things could happen that could damage the said property. Break-ins by vagrants, or even by neighborhood kids, can mean damage to glass fixtures, windows, and other items inside the building or house. Water leaks and burst pipes can go undetected for days, or weeks, and bring about flooding damage; or a fire could break out and eat up your property.
Whatever may happen to your home or your building, if you have vacant property insurance, you can keep your property protected with it. Most insurers won't cover properties that are left unoccupied for 30 days or more. This is where vacant property insurance comes in handy. This particular insurance comes in policies that range from a short period of 3 months to a maximum of 12 months.
Why do people need to get vacant or unoccupied property insurance? Some of the scenarios that make it necessary to get this kind of a policy include:
When a rental property is unoccupied between tenants
When you move to another city or state and your property is unoccupied and unsold
When you are away for a long time due to hospitalization
When a building or home is being renovated
When a property is waiting probate
When you have a second home and will be leaving one unoccupied for long periods of time
Vacant property premium calculation
When you have your property covered for any amount of time with a vacant property insurance policy, the property in question will need to be checked for the premium to be calculated correctly. The factors that need to be considered when your vacant property policy premium is calculated include the following: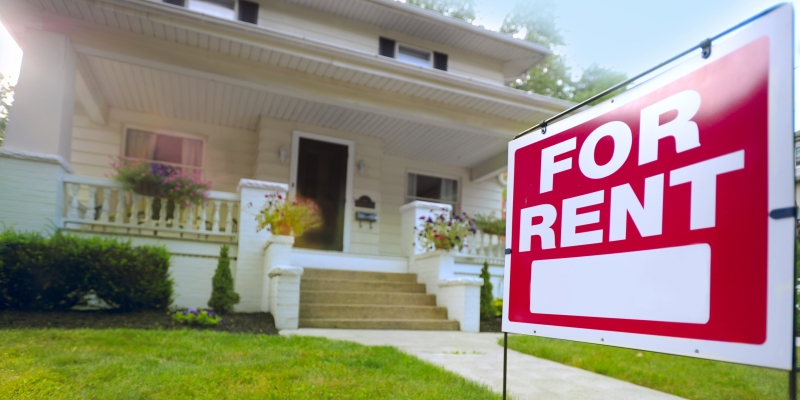 Why your property is or will be vacant
How long your property will be unoccupied
Whether the building is to be leased out or sold
If there are repairs, renovations, and other building work being done to it during the time of the coverage
How secure your property is at the time of inspection
The value of the property being covered
Exemptions, exclusions, and other important factors
You should also be aware that when you get an insurance policy for an unoccupied property, you will be asked whether you will need coverage for the property only, or if you will also need to have the contents insured. These require two separate policies, one for the contents of your home or building and another for the structure itself. You should also be aware that even when your property has unoccupied property insurance, certain exclusions may come into play, such as:
Damage or loss to property due to negligence resulting in unforced entry (open windows and unlocked doors)
Damage due to a contractor (your contractors should have their own insurance policies)
Damage brought about by the addition of extensions or because of structural repairs
Insuring your vacant property is important and should not be neglected if you want to avoid the added costs of repairs and refurbishing that can arise by circumstances you cannot control because you are not around. Find out what kind of coverage best suits your needs and get your unoccupied home or building insured today.
Quote Texas Insurance covers all vacant property insurance claims within the greater Texas area. You can inquire further about our services on our Contact Us page.