Restaurant Insurance in Texas
Restaurants are subject to a wide range of hazards, including lawsuits and other devastating liabilities. Kitchens can be hazardous, food can spoil, and large crowds frequenting restaurants are all obvious risk factors. Restaurant insurance protects against these sorts of risks and helps to avoid financially crippling circumstances.
Excellent restaurateurs know that running a restaurant is more than just providing customers with good food, exemplary wait service, and well-appointed surroundings. It's also about protecting one's business by minimizing financial risks brought about by property losses, equipment breakdown, and legal liabilities.
At Quote Texas Insurance, we know for a fact that every restaurant business has its own set of needs. We'll make it easy for you to design a restaurant insurance policy based on the unique range of challenges you face as a restaurateur. If you live around Dallas, Fort Worth, or other Texas cities within our service area, be sure to give us a call at 844-402-4464 to get additional information. You can also click here to make an appointment today or chat with us to get a free quote!
Which Businesses Require Restaurant Insurance Coverage?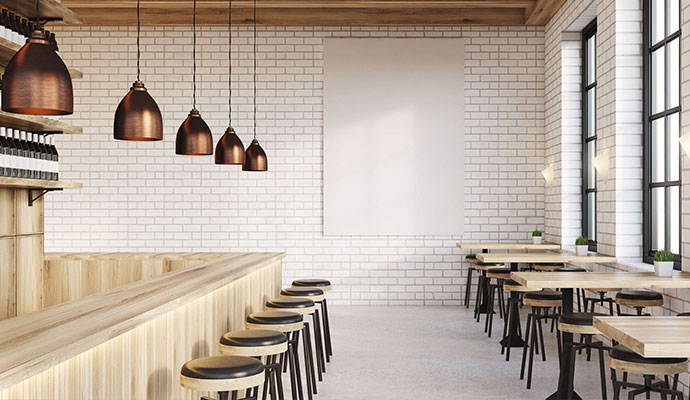 Restaurant insurance is required for businesses that prepare and serve food. That list includes:
Taverns / Bars
Coffee shops | Cafés
Diners
Delis
Services for food delivery
Franchised fast food restaurants
Lounges
Sandwich shops and Pizzerias
Types of Insurance Restaurant Insurance Offered by Quote Texas Insurance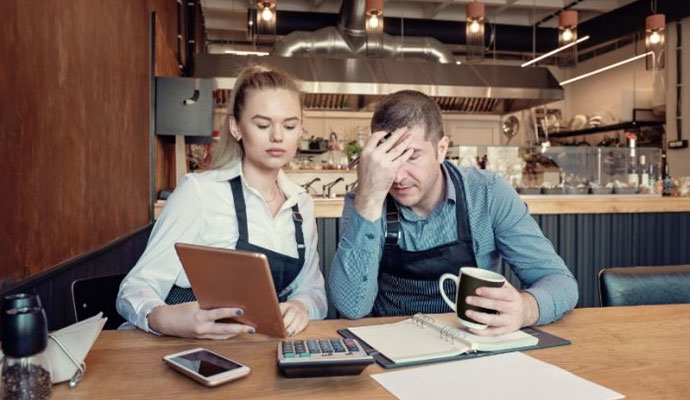 Here are a few types of insurance coverage for restaurants:
Property insurance- For unforeseen incidents like fire and natural disasters like storms, heavy rain, etc., you need to have property insurance coverage for running your restaurants smoothly.
Food contamination insurance- In the case of a power outage, food contamination insurance is meant to help a company owner recuperate the costs associated with damaged or tainted food.
Commercial auto insurance- For delivery vehicles used in food deliveries or catered events, you will need commercial auto insurance to cover the expenses of medical treatment, legal fees, and repairs in case of an accident.
General liability insurance– This type of insurance is required in Texas to protect your company from financial ruin if you are sued for damages or injury caused by the conduct of your employees while at work cooking or delivering your products. The list includes:
Bodily injuries and deaths
Damage to other people's property
Advertising and personal injury (e.g., slander, libel, copyright infringement, invasion of privacy, and so on)
Business interruption insurance – Your policy can also cover lost earnings if your business is forced to shut down in the wake of a serious accident or another issue.
Liquor liability insurance– Your policy can also help pay for your legal expenses when you are sued by a third-party individual who claims that they have been injured by a customer who has been drinking in your restaurant.
Premises liability – Your policy's liability coverage protects you by covering compensation claims from a third party who has suffered injuries or losses in your restaurant.
Workers' compensation insurance– This type of policy covers the medical expenses and lost income of an employee who has sustained an injury while on the job in your professional office.
Trust Quote Texas Insurance to Protect Your Restaurant in Texas
Trust us since we are one of Texas's most famous insurance firms, specializing in business insurance. We have licensed personnel who have been taught and schooled in our cost-cutting and coverage-enhancement procedure. Quote Texas Insurance is here to assist you in putting up a comprehensive insurance coverage that will protect your restaurants from unforeseen events. Please get in touch with us online or call us at 844-402-4464 right away if you'd like to learn more.