Restaurant Insurance in Texas
Excellent restaurateurs know that running a restaurant is more than just providing customers with good food, exemplary wait service, and well-appointed surroundings. It's also about protecting one's business by minimizing financial risks brought about by property losses, equipment breakdown, and legal liabilities.
It doesn't matter whether you're running a pizzeria, a café, a neighborhood diner, a fast food restaurant, a bistro, or a fine dining restaurant; an insurance policy that provides good coverage for your establishment is just as important as a mouth-watering menu or 5-star customer reviews.
At Quote Texas Insurance, we know for a fact that every restaurant business has its own set of needs. We'll make it easy for you to design a restaurant insurance policy based on the unique range of challenges you face as a restaurateur.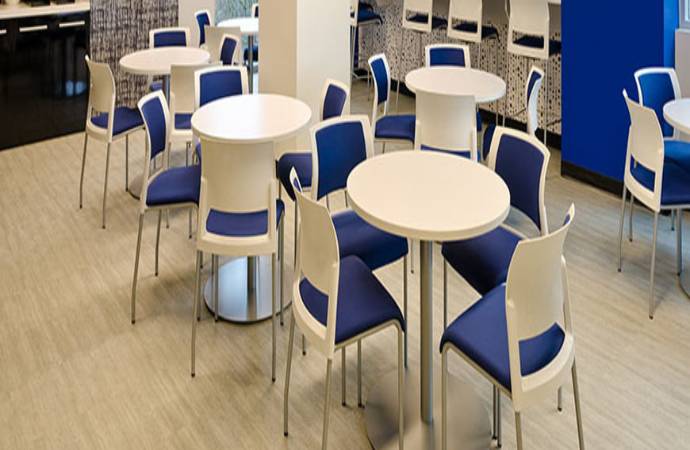 What Can Restaurant Insurance Cover?
Building structure damage and loss – Your policy will provide coverage in the event that your restaurant building is ruined or damaged due to insurable risks like fire, theft, explosion, vandalism, and riots.
Contents damage and loss – The cooking equipment and furnishings found in your restaurant can also be covered by your policy if they are damaged, stolen, or destroyed by insurable risks.
Spoilage of perishable goods – The policy can pay for food and other goods that have spoiled due to power shortage or equipment malfunction.
Equipment breakdown – The policy can cover the costs of repair for equipment that has broken down due to power surges, mechanical malfunction, or motor burnout. Examples are your restaurant's cooking range, dishwasher, and refrigerator.
Business interruption – Your policy can also cover for lost earnings in the event that your business is forced to shut down due to a serious incident or accident.
Liquor liability – Your policy can also help pay for your legal expenses when you are sued by a third party individual who claims that they have been injured by a customer who has been drinking in your restaurant.
Premises liability – Your policy's liability coverage protects you by covering compensation claims from a third party who has suffered injuries or losses in your restaurant.
Workers' compensation insurance – The policy can also cover the medical expenses and lost income of an employee who has sustained an injury while on the job in your establishment, if they have workers' compensation.
Get Protection for Restaurants in Dallas-Fort Worth, Houston, San Antonio & Austin
You can secure more coverages for your restaurant to better accommodate other risks that you might encounter as a restaurant owner. We will be more than happy to assist you in this task from the moment you get a quote from us until the time we draft your final policy. Quote Texas searches 65 top rated carriers to find the best match for your unique business needs.For more information, give us a call at 844-402-4464 or e-mail us through our contact us page.