Insurance for Attorneys and Law Firms in Texas
Attorneys work tirelessly to establish a successful practice and client base. Despite superior client service, the unexpected can damage a law firm's reputation or jeopardize its ability to secure clients. At Quote Texas, we offer customized insurance options for attorneys and firms to assist them and their unique risks.
Quote Texas is the leading insurance provider for law firms of all sizes, offering a mix of financial strength, industry experience, and a diverse policy portfolio to satisfy a wide range of property and casualty insurance needs, including professional liability insurance.
If you are an attorney or are a partner in a law firm, call Quote Texas at 844-402-4464 to secure business and professional insurance for law firms in Fort Worth, San Antonio, Harlingen, Arlington, and other Texas communities. We provide insurance to businesses of all sizes.
Why Attorneys And Law Firms Need Professional Insurance
Professional liability insurance can protect your law firm against the financial ramifications of lawsuits in situations where your firm has potentially erred, or even when a client believes you are to blame, but you aren't. This insurance covers legal defense expenses, as well as any settlements or judgments obtained against your firm.
Quote Texas Has Business Insurance For These Legal Areas
The following legal professions and areas are covered by Quote Texas business insurance for attorneys or law firms: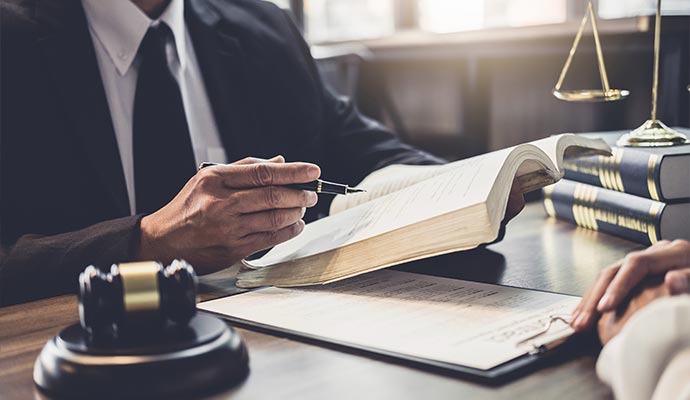 Attorneys
Lawyers
Barristers
Counselors at law
Law offices
Law firms
Legal aid services
Corporate lawyers or attorneys
Criminal law Offices
Estate law offices
Family law offices
Private practices
Real estate law offices
Tax law offices
Pro bono lawyers
Solo attorneys
Call Quote Texas For Attorney or Law Firm Insurance in Texas
Quote Texas Insurance has a unique method in place to ensure that every client receives exactly the right desired coverage. This ensures you won't be overcharged for features you don't require. Our licensed staff is fully trained and educated in cost reduction and coverage enhancement.
Needing a superior attorney or law firm insurance policy to protect your small or private firm? Quote Texas is one of the most experienced companies when it comes to Texas small or large businesses. Call us at 844-402-4464 or contact us online for a quote today.