Insurance for Restaurants in Texas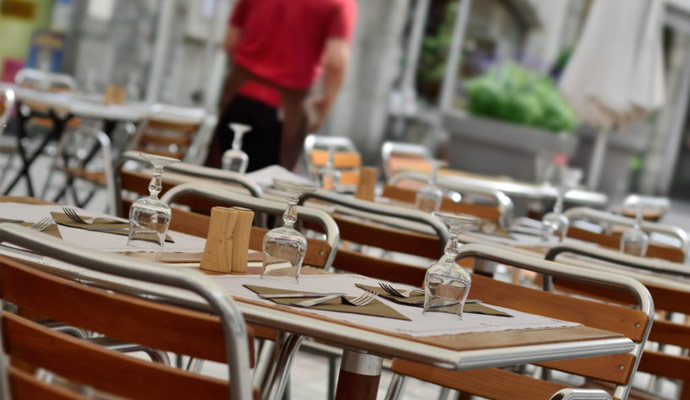 Anyone who's ever worked in the food service industry knows how challenging it is to run a restaurant business. From the chefs and wait staff to the management and maintenance personnel, everyone in a successful restaurant works hard to keep their customers happy and hungry for more great food and outstanding service.
But operating a restaurant is hard enough without you, the restaurateur, worrying about things that threaten to slow your success down. A good manager knows that to protect the business from financial difficulties that can be brought about by risks like property damage, equipment breakdown, and legal liabilities, a restaurant should have adequate insurance coverage.
At Quote Texas Insurance, we constantly find ways to make your restaurant business run as efficiently as possible. We offer excellent insurance products and services so that you don't have to worry about the perils your business faces and can concentrate instead on catering to the gustatory desires of your clients.
A complete range of insurance solutions for restaurateurs
We offer a wide array of insurance products and services for restaurant owners, policies which include:
Commercial general liability insurance – Like most other businesses, restaurants are exposed to common liability risks, including bodily injury to other people, damage to other people's property, and advertising injury (e.g. copyright infringement, libel, etc.). A commercial general liability insurance policy covers you financially in the event that a third party individual sues you for damages because of the aforementioned risks.
Commercial property insurance – Putting up a restaurant is a costly undertaking. From the kitchen equipment and implements to furnishings and interior elements, there's hardly a shortage of expensive things which you have to protect from damage and destruction. While you can't always be sure that they are safe from unexpected events like fire, theft, vandalism, and riots, you can protect yourself financially by getting commercial property insurance. This type of policy helps pay for the damage or loss of your tangible properties, including the building which houses your restaurant.
Food spoilage insurance – In case of events like widespread power interruption, what sort of protection do you have for your inventory of raw food products? Such items can be very expensive, so letting them spoil without you having any financial protection is definitely not an option. Food spoilage insurance covers you when your food products go bad because of unforeseen circumstances like power shortages and equipment malfunction.
Workers' compensation insurance – Like most other businesses, restaurants depend on a team of people in order to run efficiently. But the food service industry can be a dangerous one. Every day, employees are exposed to equipment and tools that can cut or burn, so they are definitely no strangers to the possibility of workplace injury. When accidents do happen, however, workers' compensation insurance can help pay for an employee's medical bills, rehabilitation bills, and lost wages. It really pays to have you and your associates covered for any mishap.
Liquor liability insurance – You can also be sued by third party individuals if one of your patrons causes an accident or commits crimes like assault or battery because of intoxication. Liquor liability insurance helps pay for your legal defense fees and any compensation the court might order you to pay to the aggrieved person.
Commercial auto insurance – Many restaurants offer delivery services, and they depend on vehicles like cars and vans in order to carry out such a service. A commercial auto insurance policy helps protect restaurateurs financially when these delivery vehicles figure in an accident and cause bodily injury to other people or damage to others' property.
You can count on Quote Texas Insurance for your insurance needs just as your customers count on you for great, appetizing meals. We Make Insurance Simple! Please contact us today to learn more about the products and services we carry.