Insurance for Bars, Pubs, Taverns, and Nightclubs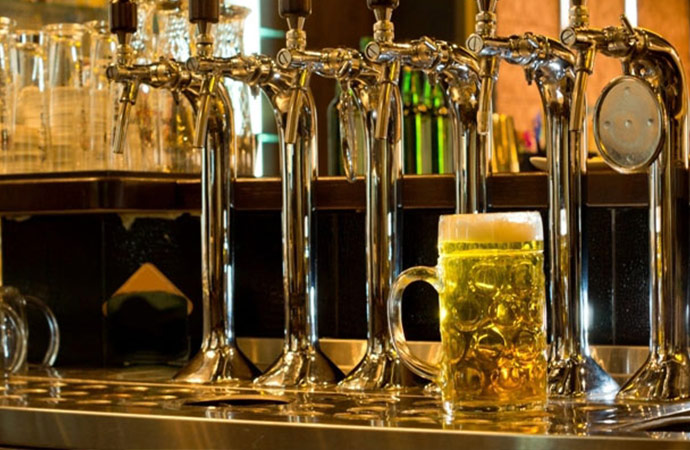 When people want to relax, spend the evening with friends, and down a few mugs of their favorite fine lager, they can always count on your drinking hole to host a great happy hour. Your bar, pub, tavern, or nightclub is likely the go-to place for many customers, making it a good source of livelihood. But operating such a business is not without risks. Much like with any other enterprise, you need protection from losses you may suffer from occurrences that happen out-of-the-blue.
Getting insurance for your bar, pub, tavern, or nightclub is an important component of good financial planning. It protects you from financial difficulties that may be brought about by accidents and lawsuits. For instance, if a customer slips on a wet spot in your bar, you can be sued by that customer and made to pay for his injuries. If a client drives off drunk from your establishment and suffers an accident, you can also be held liable if other people get hurt or if their property gets damaged because of the incident.
Insurance you should consider for your bar, pub, tavern, or nightclub
There are a few basic policies that you should consider if you are in this particular line of business:
Commercial general liability insurance – A commercial general liability insurance policy covers liability risks associated with third-party claims for bodily injuries, property damage, and advertising injury like libel and copyright infringement. For instance, if someone gets injured in your establishment or if one of your employees accidentally damages a customer's car, this policy can help pay for reparation and compensation costs.
Commercial property insurance – Commercial property insurance is necessary to protect you financially when your tangible business properties get damaged or destroyed due to risks like fire, theft, vandalism, or civil disturbances like riots. Damage to, or loss of, things like furnishings and fixtures, inventory of food and beverage products, restaurant equipment, and even landscaping can be covered by this policy.
Liquor liability insurance – This is important for bars, pubs, taverns, and nightclubs since these businesses serve alcohol. A liquor liability insurance policy covers for unexpected incidents that may be brought about by your customer's consumption of alcoholic products. For instance, if a customer commits a crime like assault or is involved in a car accident and damages other people's property, this policy will help pay for any associated litigation and reparation costs.
Commercial auto insurance – Many businesses have vehicles that are used for purposes like deliveries and pick-ups. Foodservice and drinking establishments like bars, pubs, taverns, and nightclubs are no different. Perhaps you use them to deliver food to your customers or to transport the bands who play in your establishment. Whatever purpose they serve, these vehicles need to be protected by commercial auto insurance, which will provide coverage when a vehicle gets damaged due to collision or other events like fire, vandalism, theft, or riots.
Workers' compensation insurance – Workers' compensation insurance helps cover costs related to injuries and illnesses which your employees may suffer while on the job. It pays for their medical and rehabilitation bills, their lost wages, and even death and burial benefits in the event that an injury or illness results in death.
These are some of the policies you need to consider when it comes to getting insurance for your bar, pub, tavern, or nightclub. Do not hesitate to contact us at your convenience so we can assist you in putting together a comprehensive policy for your business. Quote Texas Insurance offers excellent insurance packages for drinking establishments and backs it up with equally reliable claims services.