Insurance for Home-Based Business in Houston & Frisco
If you are a home-based business owner in Texas, the following questions may come to your mind:
Do customers or clients come to my home?
Will damage to my home bring my business to a halt?
Do I keep inventory or supplies in my home?
Do I store business information on my computer?
Do I have employees working in & outside of my home?
If you answered "yes" to any of the questions listed above, home liability insurance might not provide enough protection for your business in this case. You may need business or commercial insurance to protect your home-based business.
We serve customers in Austin, Dallas, Fort Worth, Houston, and other Texas cities within our service area. Give us a call at 844-402-4464 or click here to talk to us and learn more.
We Provide Insurance for Small & Big Businesses in Texas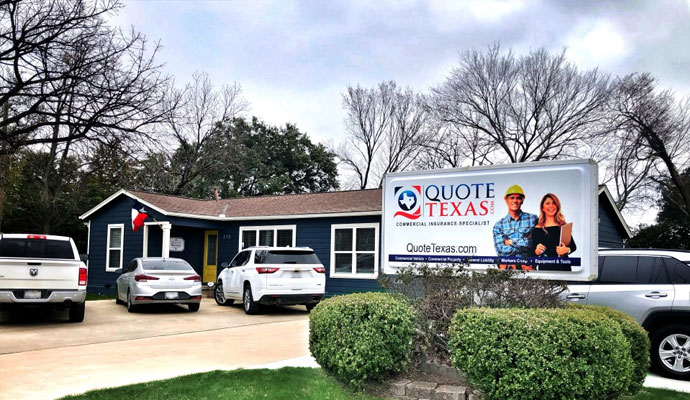 The insurance specialists from Quote Texas Insurance has been providing business insurance for all kinds of small and big business across Texas. With a fully licensed and educated staff, we focus on offering quality insurance policies at fair prices. When you need insurance for your home-based business call us at 844-402-4464 or click here for a FREE QUOTE.
Home-Based Business Insurance Coverages by Quote Texas Insurance
Contact Quote Texas Insurance for Home-Based Business Insurance in Waco & Austin
We can help secure your business from unforeseen disasters or damages that might interrupt your business' growth. Our insurance professionals are available in Carrollton, San Marcos, Richmond, Waco, and other nearby areas across Texas to help you find the best insurance for your business needs. Give us a call today at 844-402-4464 for more information.