Van Insurance in Texas
Like trucks, vans are very popular among business owners. Not only are they useful when delivering various goods to customers, they are also used by many tradesmen who are doing service calls.
Whether you have a van for your own business or operate a company van as an employee, it is important to make sure that you are protected by a reliable commercial auto insurance policy, which provides coverage for injuries and loss or damage to property in case of an accident. This insurance policy is apart from personal auto insurance, which does not cover your vehicle while it is engaged in business activities.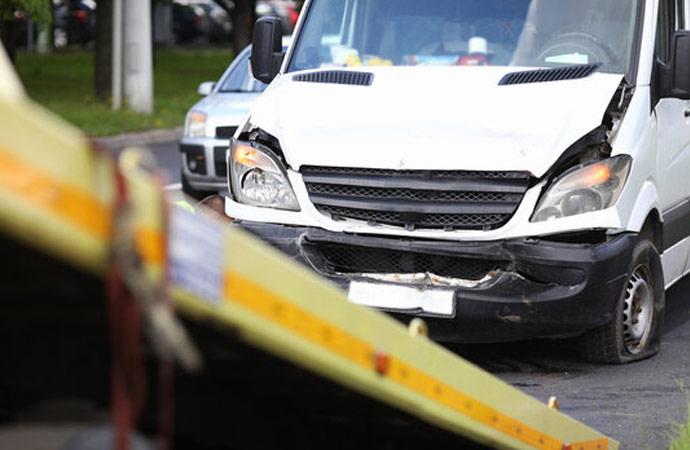 Who needs commercial van insurance?
Whatever the nature of your business is, you are sure to benefit from a comprehensive van insurance policy. Examples of businesses that can take advantage of van insurance policies include:
Couriers and delivery service providers
Florists
Carpet cleaners
Caterers
Restaurants
Wholesale traders
Pest control service providers
Electricians
Plumbers
Ice cream vendors
Food truck operators
It doesn't matter whether you have a restaurant delivery van, a cargo van, a step van, or a sprinter truck, Quote Texas Insurance is always prepared to implement a policy that meets specific requirements for you.
Complete coverage for commercial vans
As with other types of commercial auto insurance policies, insurance for vans covers an array of items. One of these is liability insurance, which pays for your bodily injury liability and property damage liability if you are found legally accountable for another person's injuries or for damage to their property. Additionally, van insurance policies can also cover physical damage to help pay for the repair or replacement of your van if an accident occurs.
Van operators also have the choice of getting themselves and their employees coverage for personal injury protection and medical payments, which will help pay for hospital and medical bills in the event of a mishap. Moreover, additional coverage can be obtained as well for the products being delivered.
If you are an independent contractor making deliveries with your van on behalf of an employer, it is important to know if your employer is providing you with any kind of insurance policy. More importantly, you have to be sure whether or not the policy protects you all of the time or only when you are delivering for them. If it is the latter, Quote Texas Insurance can help you get your own van insurance policy to provide you coverage even when you are driving your van during off-business hours or for personal use.
Contact us today for a quick quote!