Trailer Insurance for Motorhomes in Texas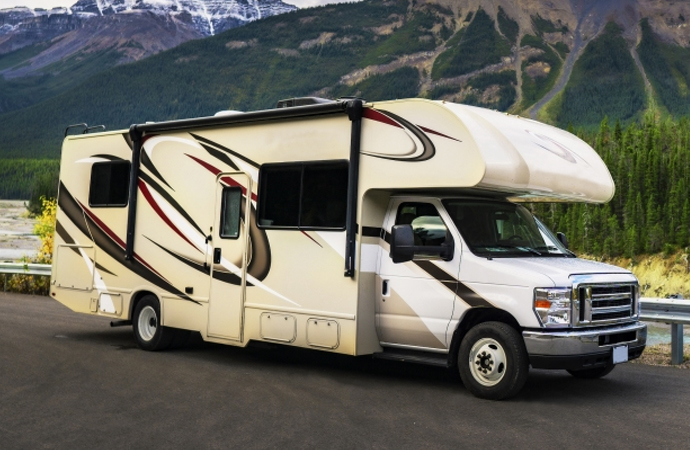 Even if a motorhome is meant to look like a house on wheels, its usage is quite flexible. For a lot of American homeowners, the motorhome is the perfect vehicle to use when taking a long road trip. The automobile features complete kitchen and entertainment amenities and, depending on the size, it can carry up to 10 people. Under the hood, a motorhome is powerful enough to drive up mountains, warm the interiors, and keep the electrical systems going.
Nevertheless, owning a camper is not simple. Besides the responsibility of taking care of this vehicle, you also have to watch out for situations that could damage the motorhome. Most of these unfavorable scenarios can be avoided just by properly maintaining the automobile. However, events like car accidents, fires, and weather disasters, sometimes cannot be avoided.
No motorhome owner wants to see their vehicle in a wreck, especially when he or she has no means to repair or replace it. But there's no need to worry; Quote Texas Insurance is here to properly insure your motorhome.
Protect Your Investment and Call Quote Texas Insurance
Having insurance in place will help you prepare for any complicated events in the future. There are different kinds of commercial auto insurance, but you have to choose the one which applies best for motorhomes on the road. With our company's insurance policies backing you up, you can cover the damage done to your motorhome for both collision and non-collision scenarios. The insurance also covers the following:
Bodily injury or death liabilities
Damage to other people's property and liabilities
Personal medical or personal injury payments of the insured
Property damage or injury caused by an uninsured or hit-and-run motorists
Contact Quote Texas Insurance today at 844-402-4464 to get your motorhome covered. Our insurance policies are available to property owners across the state of Texas.