Biotech Insurance in Texas
Biotech insurance is designed to protect and assist pharmacies and other enterprises that are advancing medical knowledge. Product recalls, counterfeiting, and intellectual property theft are just a few of the threats that this industry faces. Product safety is always a high issue; bad pharmaceuticals not only hurt a company's brand, but they can even cost lives in some cases. So as a business owner you need to have biotech insurance to secure your business.
For biotech insurance coverage, you can count on Quote Texas Insurance. We are the premier insurance provider in Dallas, El Paso, Fort Worth, and other cities within our service area. We offer customized insurance coverages according to your need. call us at 844-402-4464 or contact us online to learn more about insurance policies for your industry.
The Necessity of Biotech Insurance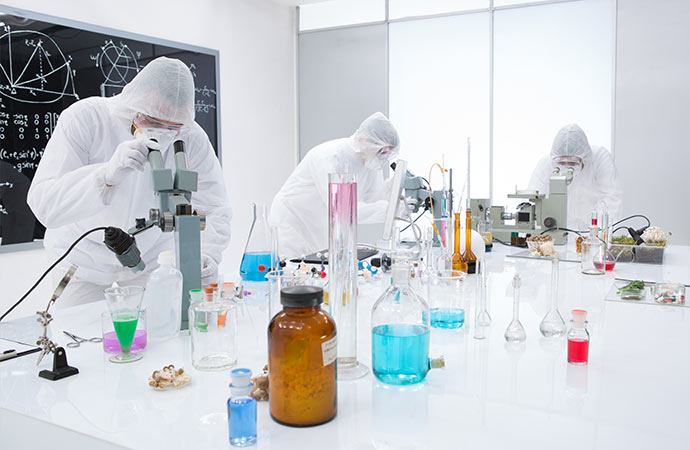 Businesses in the biotechnology industries use costly equipment and materials, which exposes you to dangers such as:
Strict regulation
Supply chain interruption
Patient injury
Product or sample loss, recall, or spoilage
While it's crucial to manage these risks, you'll also have to deal with other concerns that small businesses confront, such as property damage and bodily injury. That's why we provide biotech insurance to keep you safe no matter what happens. A Business Owner's Policy can help biotech companies and other businesses in the life sciences industry. This policy combines three types of company insurance into one simple package:
Business income insurance
Trust Quote Texas Insurance for Biotech Insurance
Quote Texas Insurance has been helping commercial and personal properties in Texas with customized insurance policies since 2001. If you are looking for biotech insurance coverage in Austin, Houston, or anywhere in Texas, call us at 844-402-4464 to learn more about our insurance policies. You can request a quote today by clicking here.