What Types of Business Insurance Can I Get With Quote Texas Insurance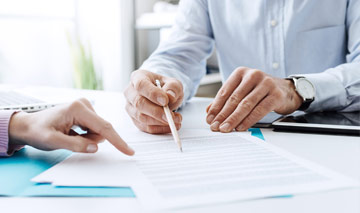 When you run a business, you will find that there are people who will do anything to get money out of you. Some will feign injuries that they got in your place of business while others will try to insist that your products made them sick. Whatever the case may be, when you run a business, you have a responsibility to keep people you interact with safe and having business insurance policies will help you avoid the problems that come with running a business.
There are a few different insurance policies that you can and should get when you want to avoid the financial risks that come with having your own enterprise. Taking out insurance to protect your investment is something you should not forget nor neglect to do. To help you out, here are some of the insurance types you can get with Quote Texas Insurance:
Commercial General Liability Insurance
Commercial General Liability Insurance – this is a policy that is used by companies to protect themselves from lawsuits and liabilities that may arise from those who claim bodily harm and property damage that occur within and/or due to your business. You should have this policy if your business has a physical location, is selling products to customers, is renting commercial space, and involves the handling of client property.
Product Liability Insurance
Product Liability Insurance – your commercial general liability insurance covers the cost of injuries people may sustain in your place of business. Product liability insurance, on the other hand, will help protect your investment from those who will file lawsuits against you for injuries caused by your products. This covers items that you manufacture or sell. Whether a product was misused or there was a defect that was not noticed before the product was sold, causing injuries to consumers, your company can be held liable for it.
Business Owner's Policy
Business Owner's Policy – another insurance policy that your business can choose to have, which you can get from Quote Texas Insurance, is this insurance policy that gives you coverage against liability and property risks. This is considered the best policy for small and medium business. Some of the policies that a BOP has may include:
Business Interruption Insurance
Business Interruption Insurance - this provides business owners with financial aid and reimbursements should the company experience losses from events that stop the business from operating.
Property Insurance
Property Insurance – this covers property owned and/or leased by the business owner and provides coverage for damage that is listed in the policy. This can include fire, wind damage, vandalism, and more.
Liability Protection
Liability Protection – this covers injuries and damage that may arise from defective products, mistakes in the services provided, and other similar situations.
A business owner can also choose to add a few more things to their business owner's policy, such as vehicle coverage, flood insurance, and crime insurance. BOPs don't cover worker's compensation, disability or health insurance, and professional liability. These can be obtained separately.
If your business in Texas needs coverage and you are unsure what kind of policies you should get, you should rely on a company like Quote Texas Insurance to help you figure out what insurance policies are best for your company. Contact us today at 844-402-4464 to schedule an assessment and to get a quote for your insurance needs.