Business Interruption Insurance in Texas
As a business owner, you may believe that having your property insured against damages from natural disasters and unfortunate events is enough of a safety net to protect against financial losses. However, that can't be further from the truth.
While commercial property insurance can provide monetary assistance to get you back on your feet after a disaster, you also have to consider the money you're losing as your business operations can be temporarily put on hold for equipment repairs and replacements.
No matter how generous your insurance provider gets with your claims, at the end of the day, you're still losing revenue because you're not open for business. This loss of revenue can easily result in your business running out of money and losing irreplaceable staff if you can't afford to pay them.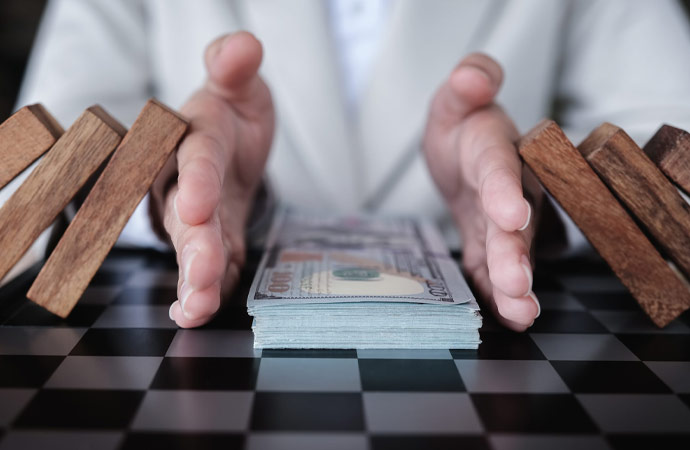 This is where Business Interruption Insurance comes in. This particular type of insurance policy protects you against monetary losses you may incur during the duration of time that you are unable to conduct business because of disasters and the repair efforts that come after. These losses can include the following:
Profits that would have been earned during the time of temporary closure
Operating expenses (maintenance and repairs, office expenses, salary, wages, utilities, etc.)
Training costs incurred in retraining staff with equipment replaced by the insurer
Besides this, business interruption insurance also provides financial support in case the business closure is due to a government or civil authority mandates, such as the closing of a street for a public event or forced evacuation due to a nearby natural disaster.
With this in mind, you can understand why business interruption insurance is just as essential as commercial property insurance. If you're not sure if your current insurance policy has business interruption insurance included, or you're looking for an insurance provider that can include this particular type of insurance alongside a comprehensive policy package, then contact us immediately at Quote Texas Insurance. We'll get you started on the path of protecting your business and investments against any risks that they could possibly face in the future.
Besides Business Interruption Insurance, business owners should look into the following insurance policies as well:
Commercial Liability Insurance
Acquiring a commercial liability insurance policy is essential to all businesses of any size or industry. It provides the business with financial assistance in the event that the business is hit with a lawsuit alleging bodily harm, injury or property damage caused by business operations.
Product Liability Insurance
Businesses that are involved in the manufacture and retail of products may be liable for the unforeseen effects that their products have on their customers. By having product liability insurance, any product-based business is protected against financial loss by providing coverage for damage, injuries or health problems caused by the product.
Business Owner's Policy
Businesses can also opt for a business owner's policy – an all-in-one package that has combines the protection afforded by multiple insurance policies specifically geared towards businesses. The insurance policies usually included in a BOP include commercial general liability insurance, commercial property insurance, business interruption insurance and vehicle coverage.
Learn more about these policy packages and how they can protect your business in Texas by contacting us here at Quote Texas Insurance right away. We are more than happy to discuss your business insurance needs and create a custom-tailored policy just for you.