The Importance of Business Insurance in Texas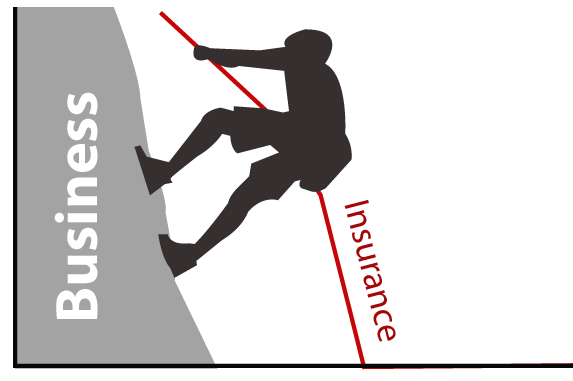 For many business owners, business insurance is considered a luxury that can't be included in their company's budget. Though it's true that business insurance is pricey, it's a costly expense big and small brands need – regardless of what type of service the company provides. Insurance gives establishments a unique layer of protection, and if you're not convinced that business insurance is advantageous to your brand, here are three reasons why it's important to have it:
1. Covers Losses, Accidents and Litigation
There are various situations that can damage your property and your brand's reputation. Disasters like fires and theft can put a halt to your productivity, while legal allegations and personal liabilities can send you to court. Getting out of these scenarios is not only difficult but expensive as well. If you don't have the cash to cover your losses or settle the dispute, your company will risk losing a lot of money and face value. However, with business insurance, you'll be spared from having to pay using your own cash.
Depending on the policies you chose, business insurance will cover the losses that were caused by catastrophic events like floods and hurricanes. In case a customer gets injured on your property or got hurt from using one of your products, the insurance will cover the injuries or damages. In the event your business loses a lawsuit, business liability insurance, malpractice insurance or professional liability insurance will cover at least part (if not all) of the damages.
2. Provides Financial Stability
Business insurance has money-saving benefits. Since natural disasters and customer accidents happen abruptly, business insurance gives you immediate financial assistance whenever you file a claim. Of course, you need to fill out the claim correctly first before receiving any aid. Because of this, you won't risk having to shell out money to resolve the problem.
3. Keeps Your Business Afloat
With business insurance backing you up, your chances of getting bankrupt or shutting down are slim. Business insurance ensures that your company is able to continue operations right after a catastrophic disaster and give you the financial aid to handle lawsuits and allegations legally. The policies also help you replace stolen goods and property, as well as provide you the money needed for repairs caused by break-ins.
Initially, business insurance is expensive, but it does provide you financial security in the long run. Business insurance is a long-term investment that protects your brand from unforeseen disasters, so it's important to arm your company with the right policies.
If you're looking for excellent business insurance in Texas, contact Quote Texas Insurance today. We offer insurance policies like workers' compensation and commercial general liability that fit your work life and budget. Give us a call at 844-402-4464 and let's talk about your plan.