How to File For an Injury Claim in Texas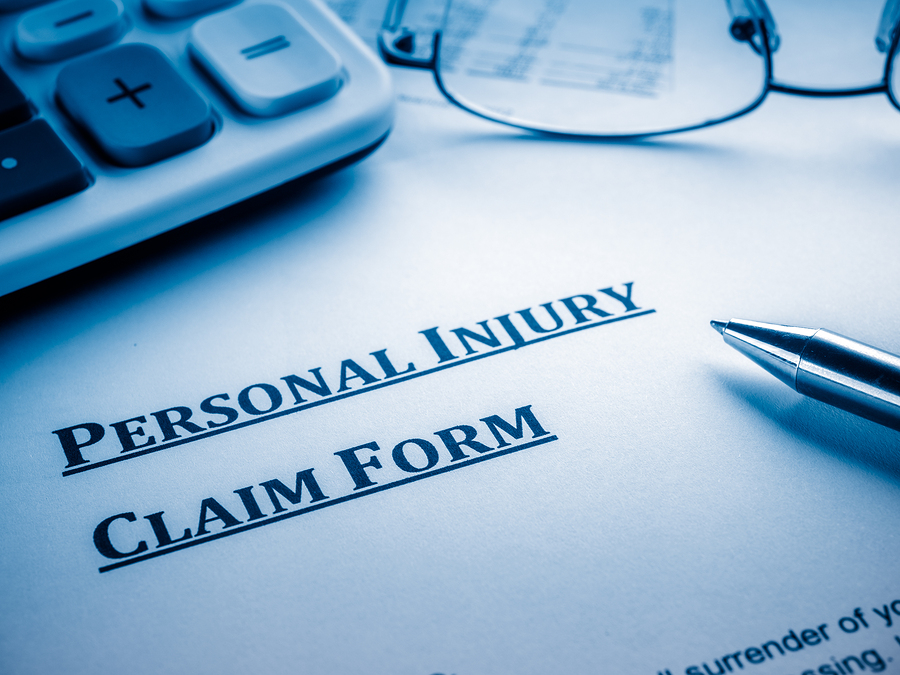 When it comes to injuries caused by accidents, no one, especially the victim, should feel the burden of filing for an injury claim. What is an injury claim? For those who do not know, an injury claim is the action one takes when s/he has been injured by another party's negligence, in which the negligent party pays for the damages s/he has caused; be it property or bodily damages.
Injuries can occur in numerous ways, but most cases are often caused by:
Dog Bites
Medical Malpractice
Automobile Accidents
Boating Accidents
Motorcycle Accidents
Railroad Accidents
Trucking Accidents
Nursing Home Abuse
Slip-and-Fall Accidents
Sexual Abuse
If you or anyone you know has experienced any type of personal injury, here is a step-by-step process which you may follow so it would be easier to file for an injury claim, once that time comes.
Step 1: Determine who is at Fault
Accidents can happen in two ways: (1) Caused by one negligent party or (2) caused by both negligent parties (meaning the victim and the suspect)
Depending on the situation, the grounds for payment differs. If the accident is caused by one party, then it is that party's responsibility to pay for all the damages; but if it is caused by both parties, then by the rules of the state of Texas, both must follow a "modified comparative negligence rule."
This rule basically means that the original amount of the compensation you should have received will be reduced to the amount that is equal to the percentage of your fault. In much simpler terms, if the jury finds that you are 25% to blame you will only receive 75% of the original amount to compensate for the entirety of the damages.
Step 2: How to Determine the Fault
The only way to prove that the negligent party has caused personal injury is to gather evidence. During the time of the accident, it is possible that there were witnesses, police, and photographers documenting the event. With these many witnesses on the scene, you are able to get a clearer testimony that the party that caused you pain & suffering was negligent with his/her actions. If you have given yourself additional injuries through sheer carelessness, then Texas law will reduce the total amount you were promised to receive.
Step 3: Contact a Personal Injury Attorney
With professional help, the process of filing for an injury claim will become easier and clearer. Attorneys know the inner and outer workings of the law so that they can help you get the best out of this awful situation. With your attorney, you can review your case and share all of your injury-related documents, so that it can be faster to map out the right claim.
Filing Claims under Texas Law
In America, each state follows different rules and regulations when it comes to situations concerning the law; Texas is no exception.
Types of Texas Injury Compensation
Past, present, and future medical bills for treatment related to your injuries
Repair or replacement of property that was damaged during the accident
Lost wages for time off from work
The cost of hiring help because the victim is unable to do so because of his/her injuries
Emotional distress
Any costs the victim has incurred because of the accident
Submission of Filing an Injury Claim
In Texas, you are allowed to submit a claim within two years from the date of your personal injury. If your injury claim is less than $10,000 dollars, then you should file your claim in the Texas justice court or the Texas constitutional county court. However, if the claim is more than $10,000, then you should file your lawsuit in the appropriate Texas county courts law.
When you are facing property damages that have been caused by another party in any part of the Texas area, then we, at Quote Texas Insurance, are just the people you need to help ease the situation. Be it your home, workers, automobile, or industry, we know the right type of insurance that could best help you benefit from such dilemmas. Call us at: 844-402-4464 or visit our contact page here.