How Does Workers' Compensation Work?
When it comes to taking care of your employees, providing a safe working environment is one important aspect of it. However, injuries and accidents can still occur and some industries are more dangerous than others. Just the same, getting hurt or sick at work can have dire consequences for employees and their families. As the employer, you can ensure that they are compensated fairly for their medical expenses and lost time with workers' compensation insurance.
Also known as worker's comp, workers' compensation insurance ensures that the employee's expenses and lost income will be covered while they're recuperating from the work-related injury that they sustained. That is why you must choose the right plan for your company. But how exactly does worker's compensation insurance work and why is it so important?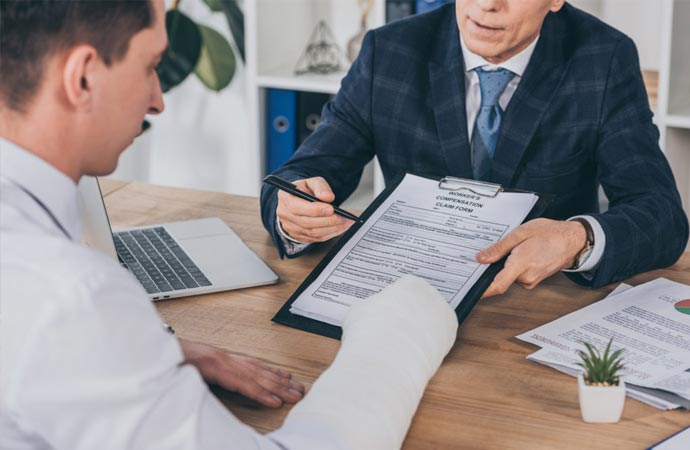 How It Works
As the employer, carrying workers' compensation insurance basically means that you won't be financially responsible for your employees' expenses should they get injured or sick while on the job. Once your employees report an accident or injury to you, you need to file a claim so that they can claim their insurance benefits.
However, this means that the employee must inform you about the incident as soon as possible. This is because filing claims can be time-consuming and complicated due to the paperwork and forms involved. Reporting and filing late can mean not being able to claim their benefits.
After filing the claim, the state worker's comp board or agency is in charge or processing and approving the claim. They may need to check the validity of the claim, which can take time as the verification process can involve a panel or board interview with all parties. If the claim is considered valid and approved, the agency then assigns an insurance provider to provide all the payments and benefits to the employee.
What Is Covered
Coverage plans may vary from state to state, but many workers' compensation policies do provide vocational rehabilitation, compensation for permanent injuries, and survivors' benefits to employees. Having no workers' comp insurance usually means that the employee does have to take legal action against their employers to recoup their losses. The insurance plan is there as a guarantee that the employer does not have to pay out of pocket for the expenses, regardless of whose fault it is.
There are many different kinds of injuries and accidents that are covered by workers' compensation. These can include minor injuries such as carpal tunnel syndrome.
Additionally, major accidents like slips and falls, inhalation of toxic substances, and car accidents while driving for work are also covered. However, these incidents need to occur under specific conditions at the time of the accident or injury to be eligible for compensation. For example, employees must have been sober and not under the influence of alcohol or drugs. Additionally, they should not have broken any laws or company policies or inflicted any injuries on themselves. These conditions will be investigated and confirmed by the board or agency that will be processing the claim.
Other Workers' Compensation Policy Considerations
Not all worker's compensation plans are equal. Rates and premiums vary across different states and will also depend on the company's specific industry, number of employees, safety record, and the payroll size of the employer. As the employer, it is important to be aware of state regulations when looking into a worker's compensation policy due to the complexities of many of the procedures.
Need Help Getting Workers' Compensation Insurance? Call Us Now
Working with an experienced insurance provider not only simplifies everything but also ensures that employers get the right level of coverage that they need. If you are a business owner based in Texas, Quote Texas Insurance can help you protect yourself and your employees in the event of a work-related accident. We serve clients in areas like El Paso, Cypress, and Laredo. We also offer other services such as commercial liability insurance, and homeowners insurance. Reach out to us today by visiting our Contact Us page or calling us at 844-402-4464 to speak with one of our specialists.