What is Commercial General Liability Insurance and Why Do I Need It?
As a business owner, it's your responsibility to ensure that whoever is using your product is getting the best customer experience and care. However, there are some situations where someone can get injured while using your product or service – resulting in hefty lawsuits and allegations. Scenarios that require legal action are difficult to confront, especially if you don't have the finances to back you up. With that in mind, it's crucial to get your business insured with commercial general liability insurance to protect your brand from financial burdens

What is Commercial General Liability Insurance?
Commercial general liability is a type of insurance that protects businesses from certain claims like:
Customer or employee injury
Property damage
Negligence
Slander
Whenever someone sues your business for causing his/her injury or loss, your insurance provider will give you the financial aid to cover the costs associated with mounting a legal defense. In this manner, you won't have to pay for the damages using your own money.
What Does It Cover?
Commercial general liability insurance typically covers the following expenses: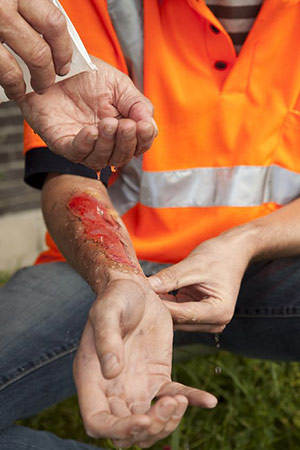 Bodily injuries and deaths
Medical fees (if the defense is unsuccessful)
Damage to other people's property
Advertising and personal injury (e.g. invasion of property, copyright infringement and others)
Judgements or settlements resulting from covered suits
The premium on a court-mandated bond connected with a liability suit
Costs of defending or investigating a suit against you, which include court costs, witness fees, attorney's fees, etc.
The financial aid you'll receive will depend on the type of coverage you choose and your policy limit, so it's possible for your insurance provider to cover all the damages.
There are many factors that go into calculating the best insurance policy your business deserves. Things like the size of your company, experience in industry and nature of work are taken into consideration. Though it's tricky to create a plan that fits your budget, insurers can give you average rates.
Why Do I Need It?
Aside from providing you with financial resources to pay for the damages, commercial general liability covers other things as well. The policies protect your employees, your business partners and stockholders and directors too. Commercial general liability ensures that your company continues to operate, even after hitting a bump on the road. More importantly, this insurance prevents you from encountering the risk of bankruptcy and losing face.
Commercial general liability might be a luxurious expense to some business owners, but it's a necessity you can't live without. If you're looking for an extensive commercial general liability for your Texas property, contact Quote Texas Insurance today. We offer various policies that suit your line of work and budget. We can also protect your business even further with workers compensation and professional liability. Give us a call at 844-402-4464 and let's start planning.