Vocational Rehabilitation Benefits in Texas
The purpose of vocational rehabilitation plans is to support the injured or disabled employees in acquiring training for new occupations, retaining jobs, and developing permanent careers. From a legal perspective, this is a workers' compensation benefit, involving policies designed specifically to help physically or mentally disabled employees who can no longer maintain the same jobs they had before.
At Quote Texas Insurance, we offer customized worker's compensation insurance that includes vocational rehabilitation benefits. As our policies are customizable you can obtain the insurance plans that specifically suit your company that too in an affordable price. Since 2001 we have been serving our commercial customers in Dallas, Austin, San Antonio, Houston and other cities from our Texas Service Area. Simply call us at 844-402-4464 or visit our online contact form here.
Customized Vocational Rehabilitation Benefits By Quote Texas Insurance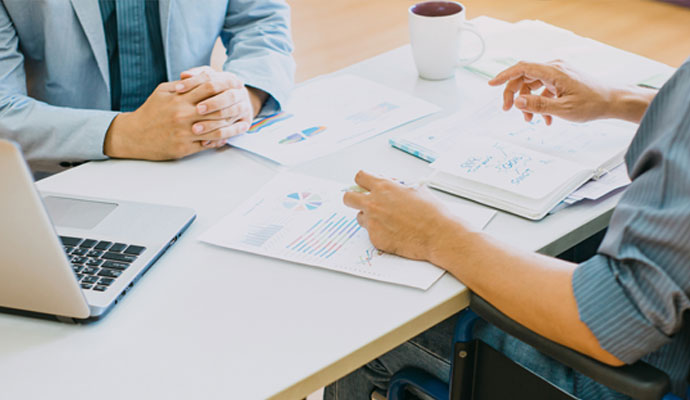 Everyone has the right to work, and, as long as they are capable, do any task. It will be unfair for your injured employee if s/he cannot find a suitable job after an accident. That is why we, at Quote Texas Insurance, offer our comprehensive vocational rehabilitation benefits to ensure that all of your workers can find a job that suits their current state.
Through our help, not only will they be able to get back to work, but receive additional benefits such as:
Occupational counseling
Job search assistance
Job search programs
Vocational retraining
Educational classes at accredited learning institutions
Rely On Quote Texas Insurance for Vocational Rehabilitation Insurance For Your Crews
Quote Texas Insurance believes in providing quality insurance services at a quality price. For more than twenty years we have been proving insurance coverages to our customers throughout Texas. You can reach us by dialing: 844-402-4464 or clicking here. We also offer various kinds of commercial insurance, from commercial general liability to commercial property.