Vocational Rehabilitation Benefits Throughout Texas
Vocational rehabilitation supports injured or disabled employees in acquiring training for new occupations, retaining jobs or developing permanent careers. From a legal perspective, this is a workers' compensation benefit, involving policies designed specifically to help physically or mentally disabled employees who can no longer maintain their previous occupation or job description.
Quote Texas Insurance offers customized worker's compensation insurance that includes vocational rehabilitation benefits. Our customized policies let you obtain coverage plans best suited to your company's needs and budget. Since 2001, we have served commercial customers in Dallas, Austin, San Antonio, Houston and other cities throughout our Texas service area. Call us at 844-402-4464, or to learn more or ask any questions, contact us online.
Customized Vocational Rehabilitation Benefits By Quote Texas Insurance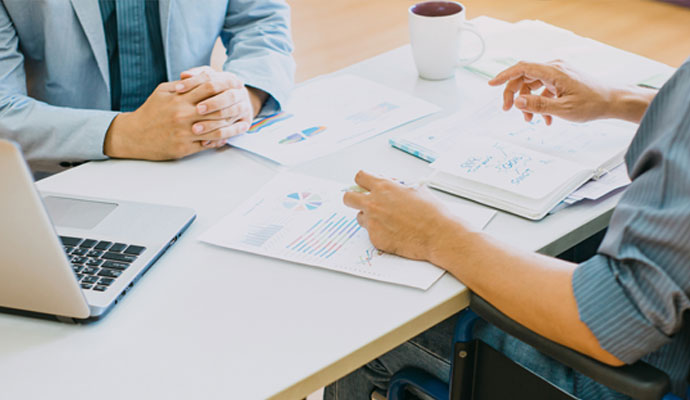 Quote Texas Insurance offers comprehensive vocational rehabilitation benefits to help you assist employees displaced from their jobs permanently by illness or injury, if it is possible they're able to remain productive within your company.
Through our coverage, these benefits include:
Occupational counseling
Job search assistance
Job search programs
Vocational retraining
Educational classes at accredited learning institutions