Lighting installation & Maintenance Insurance
Wiring up a building, installing the lights and servicing them to make sure they stay on carries some inherent risks. Errors, accidents and natural calamities can result in property damage and injuries. Regardless of how skilled your personnel are and how safe you make your processes, incidents can and will happen at some point. When things go awry, your best recourse is the protection that only a good insurance policy can provide.
Save your business from hefty financial obligations in the event of client property damage and people getting hurt. Insurance can shoulder the bulk of possible liabilities so that you can avoid legal and financial woes. If you're in  the market for insurance policies that can let you do business with peace of mind, lean on Quote Texas to find you the best deals out there.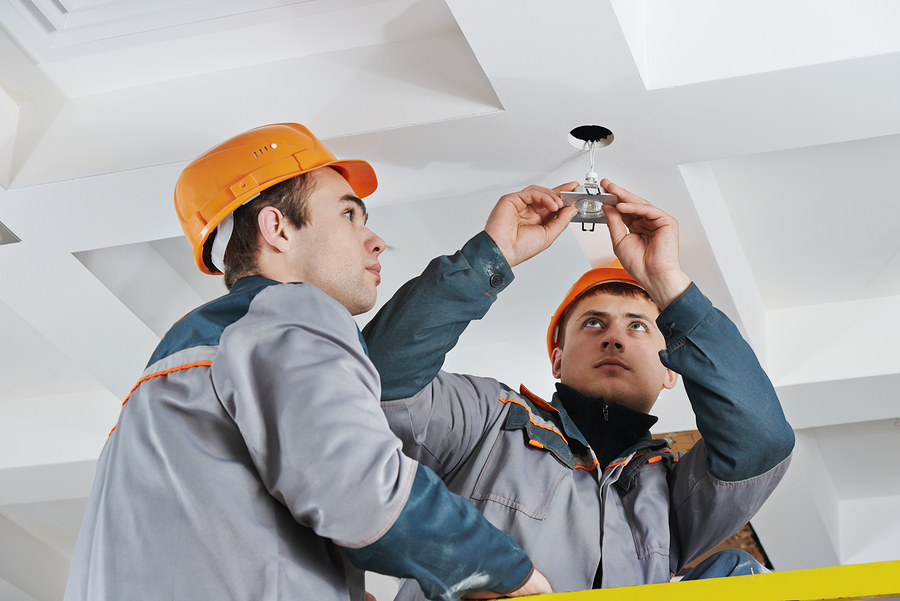 Quote Texas is a service that helps you find the lowest insurance prices without sacrificing the value that you receive. With a vast network of insurance firms who rely on us to refer new customers, we are able to pit the companies against each other to see who can come up with the best offer. We'll narrow the choices down for you and give you the final word on which provider best suits your needs.
In our experience, lighting installation and maintenance service providers in Texas usually guard against the unexpected using the following insurance types:
Commercial general liability insurance – In case your client sustains damages or injuries as a result of faults in your lighting work, this type of insurance gives you the coverage needed for financial compensation.
Professional liability insurance – If your lighting installation and maintenance work is cited for poor quality by the customer, this insurance handles the expenses involved with rectifying the situation.
Commercial property insurance – Your workplace and its contents also need to be protected from accidents, natural disasters and more. Commercial property insurance takes care of that by paying off when the unexpected happens to your own site.
Worker's compensation insurance – Unfortunately, hazards exist in the electrical industry and employees can get hurt, maimed or killed at any given moment. This type of insurance pays for the affected employee's compensation for a time frame stipulated on the policy's terms.
Commercial auto insurance – Your company's vehicles are important investments that need to be protected at all times. Auto insurance takes care of damages sustained in case fire, natural disaster or crime-related incidents occur.
Contact Us For Insurance for Lighting Installation & Maintenance in Houston, Dallas-Fort Worth, San Antonio, & Austin
Contact us or call us at 844-402-4464 today and get friendly assistance from our team of professionals. They're ready to answer all your questions and help you determine which type of insurance best suits your needs. You can also reach us via email through our Contact Us form.