Insurance for Doctors in Texas
The dawn of modern medicine at the end of the 18th century changed the whole world. Slowly but surely, our civilization moved from relying on healing practices based on superstitions to one that is grounded on a solid foundation of science and research.
Quote Texas Insurance has access to a number of carriers that may provide a comprehensive range of basic sales & service provider insurance coverage, including but not limited to: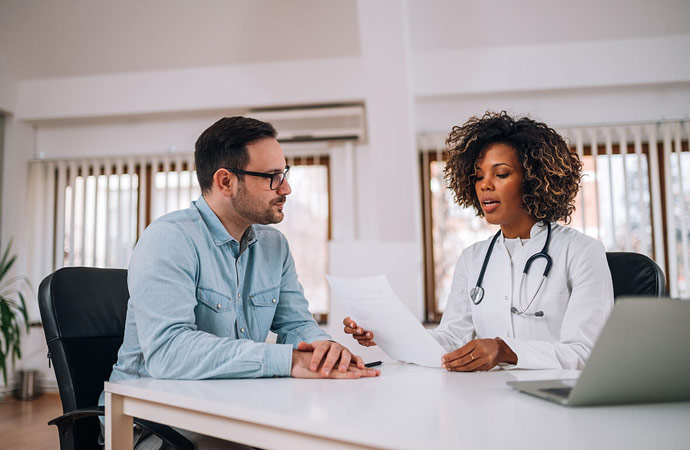 Today, doctors play a primary role in public health. As people qualified to practice medicine, doctors carry a lot of responsibilities on their shoulders. Physicians help promote, maintain, and restore the health of people by studying, diagnosing, and treating various diseases, injuries, and other forms of physical and mental problems.
While people in other professions run the risk of being unable to work or suffering financial loss due to accidents and common liability issues, medical professionals experience a whole slew of risks that are quite unique to their occupation. Liability claims due to malpractice and exposure to biological health hazards are just some of these.
At Quote Texas Insurance, we know exactly the sort of protection doctors need. When you choose our products and services, you can confidently practice your profession knowing that we have got you covered.
Comprehensive insurance solutions to help keep your career in perfect health
Whether you are a doctor of allopathic medicine (M.D.), osteopathic medicine (D.O), or podiatric medicine (D.P.M.), we are prepared to offer you a complete insurance package that addresses your many risk exposures as a physician. Your policy can include essential coverages like the following:
Like other professionals, physicians are exposed to a number of common liability risks. Typically, these risks include claims involving property damage, advertising injury (e.g. copyright violation), and bodily injuries that are not a result of medical malpractice. For instance, if one of your clients falls off the stairs leading to your office because of a wet floor, that person can sue you for damages. That's why as a general rule of thumb, all practicing professionals, including doctors, should maintain a commercial general liability insurance policy.
Healthcare professionals like doctors work in an environment where people's lives and wellbeing are always at risk. As certified professionals, doctors like you are very thorough and careful when it comes to treating and caring for your patients. Nevertheless, a malpractice insurance (also known as errors and omissions insurance or professional liability insurance) is an important policy to have because it protects you financially from lawsuits initiated by patients who might sue you under the claim that they were harmed by your misdiagnosis, negligence, or failure to provide the right treatments.
Disasters can strike when you least expect them. In the blink of an eye, your doctor's office and your expensive medical equipment can become damaged or destroyed by unexpected incidents like fire, theft, vandalism, or civil disturbances like riots. Thankfully, you can protect your main business location and your costly equipment with a commercial property insurance policy. By having one, you can rest assured that your valuable investments are always covered.
A doctor's office is dependent on a team of employees that ensures the smooth running of the business. While the State of Texas does not require most private employers to have workers' compensation insurance, having one will provide you with essential legal benefits, in addition to protecting your employees' well-being. Workers' comp can pay for costly medical expenses and lost wages when one of your associates suffers an injury at work. Furthermore, it can also cover for any compensation a court might order you to pay, and it can also pay for funeral expenses should the injury of an employee lead to death.
Data Breach Insurance
As a doctor conducting your business in the digital age, you are also exposed to various cyber risks. Your electronic database contains important private information about your clients, which makes it an attractive target for hackers and other cyber criminals. To protect yourself from such crimes, you might want to consider getting a data breach insurance policy. This kind of policy helps protect your business by covering the costs for responding to the security breach, establishing credit monitoring services, defending for negligence claims, and many more
Contact Us For Insurance for Doctors in Houston, Dallas-Fort Worth, San Antonio, & Austin
At Quote Texas Insurance, we are aware about the many responsibilities you have to face in your career as a physician. You can count on us to deal with one of the most important aspects of your business, which is insurance coverage. We Make Insurance Simple! Contact us or call us at 844-402-4464 today to learn more about how we can help you.