Insurance for Dentists in Texas
Behind each great set of teeth is an amazing dentist who's responsible for keeping it in tiptop shape. But more than the aesthetic concern of ensuring that people get to keep their million-dollar smiles, dentists and people working as dental auxiliaries are responsible for people's overall oral health.
Keeping the oral cavity healthy is more important than some people may realize. The condition of one's mouth, teeth, and gums can greatly affect one's general health. When left unchecked, poor oral hygiene can put people at risk for serious diseases, including heart conditions, diabetes, osteoporosis, and even Alzheimer's disease.
As a dental professional, you are aware of the importance of comprehensive oral healthcare to a person's general well-being. In a way, it is similar to how you should protect your business by making sure that you have a reliable insurance coverage. This is exactly what Quote Texas Insurance provides to keep your business in excellent health.
Quote Texas Insurance has access to a number of carriers that may provide a comprehensive range of basic sales & service provider insurance coverage, including but not limited to: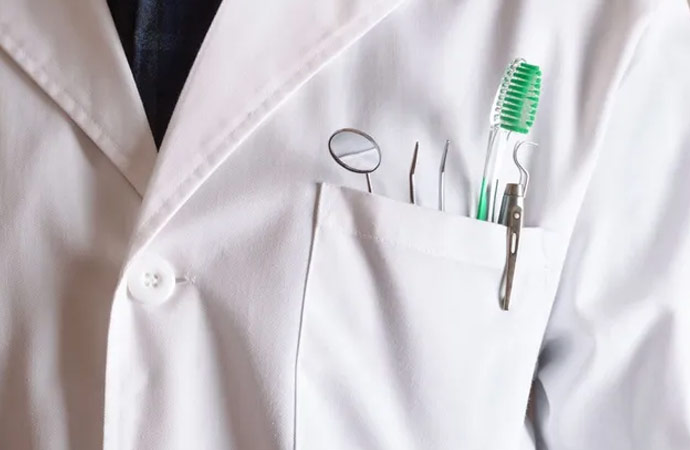 Comprehensive insurance policies for dental professionals
Dental treatments and services are carried out by a number of professionals:
Dentists
Dental assistants
Dental hygienists
Dental Technicians
Dental Therapists
Whether you work in primary care centers, hospitals, or institutions, our team of professionals at Quote Texas Insurance is prepared to lend you a hand. Our insurance essentials include:
A commercial general liability insurance policy is a must because it covers you from the most common liability exposures. When you are sued for physical injuries, property damage, or damaging another person's reputation, your general liability insurance will step in to shield you financially by paying for your lawyer's fees and for any compensation that may be awarded by a court to the suing party.
A malpractice insurance or professional liability insurance policy is designed for advice- and service-providing individuals like dentists and dental auxiliaries. It helps, for instance, when one of your clients brings you to court to sue you for medical malpractice or negligence. Regardless of whether the claims are warranted or not, your malpractice insurance policy pays for your legal defense. Additionally, it also covers claims for damages that a court might order you to pay as compensation for another person's loss or injury.
As a dentist, you rely on expensive tools, equipment, and supplies to carry out your business. To protect these important and costly items, you should consider having commercial property insurance. This insurance policy protects your property from perils like fire, theft, vandalism, and civil disturbances like riots by paying for their repair or replacement. Additionally, it also provides coverage for your main business location or clinic should it suffer similar damage or loss.
While the State of Texas does not require most private employers to have workers' compensation insurance, it's still a good idea get it for employees at your dentistry office. It doesn't only provide you with important legal benefits, it also helps you take care of your employees when they are hurt on the job. Workers' compensation insurance provides wage replacement and medical payments to these injured associates, easing their financial burden at a time when they may be incapacitated and unable to earn any income.
Data Breach Insurance
Conducting your business in the digital age can come at a cost. Your clients' confidential medical and banking information are at risk because of crimes like hacking and other exposure risks. A data breach insurance policy helps protect your business by covering the costs for responding to the security breach, establishing credit monitoring services, defending for negligence claims, and many more.
Contact Us For Insurance for Dentists in Houston, Dallas-Fort Worth, San Antonio, & Austin
At Quote Texas Insurance, we do everything we can to afford you the peace of mind that you need. We Make Insurance Simple! Get in touch with us today to find out more about the products and services that we offer. Contact us or call us at 844-402-4464