Insurance for Engineers & Engineering Services in Texas
Engineers and their firms need coverage that is tailored to their specific needs. Choosing the correct engineer and engineering services insurance for your firm is critical. It can protect you against the unexpected, such as a client alleging unsatisfactory work, a mechanical failure, an employee or customer being harmed at work or on your property, and further risks.
Quote Texas offers insurance for engineers and engineering services in Austin, Dallas, Fort Worth, and throughout the State of Texas. Quote Texas will customize a policy and coverages for your engineering services business, ensuring that you'll pay for only what you require. Call us at 844-402-4464 or contact us online to learn more about the right policy for engineering professionals.
Why Is Business Insurance for Engineers And Engineering Services Important?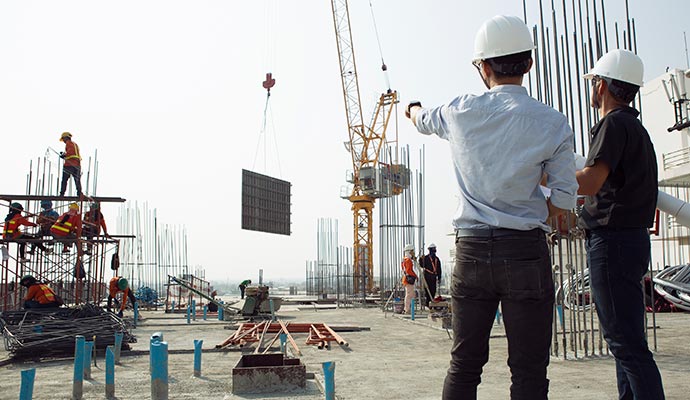 Engineers collaborate with clients and other professionals to create buildings or other designs and blueprints. They ensure that mechanically or otherwise, design aspects function properly. Through their work, engineering firms encounter various risks such as, accidents, property damage and bodily injury claims.
The right business insurance helps protect engineers and engineering service providers, and Quote Texas has the insurance solutions your firm needs to be fully covered.
How Quote Texas Benefits Texas Engineers
Engineer and engineering services insurance provides a wide range of benefits to help offset professional risks. Examples include:
Peace of mind: That your company is protected in the event of a disaster allows you and your staff to concentrate on each job without being distracted by worst-case scenarios.
Protecting business assets: Accidents and mishaps of any nature and beyond your control have the ability to harm your company. Engineering services insurance cover these risks.
Cover legal costs: Lawsuits can be challenging and crippling to your company. Insurance will cover your legal costs and damages in the event of a judgement against you.
Trust Quote Texas to Protect Your Engineering Services Business in Texas
If you are looking for superior engineer or engineering services business insurance to safeguard your small business in Austin, Houston, El Paso, Fort Worth, or anywhere in Texas, Quote Texas is your go-to insurance company. To arrange a consultation and learn more about our coverage options, contact us online or call us at 844-402-4464.