The Importance of Getting Homeowners Insurance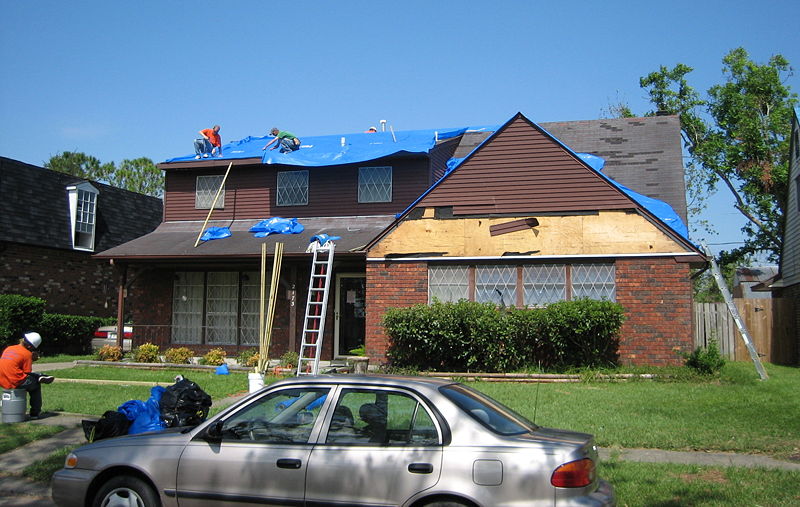 Your home may be the most expensive investment you have ever purchased. Unlike other items, your expenses for your home are continual in order to meet its daily upkeep. Every month, you spend on its mortgage, repairs, and even remodeling projects, just to keep it standing. It is in your best interest to protect and keep your home in tiptop form, because you know that the home is a place for even the future generations to enjoy.
Constant home maintenance cannot keep your home safe forever; there are still some forces that cannot be controlled. Natural disasters, accidents, and theft are the typical types of damages your home can face; experiencing any one of these situations will turn all of the hard work you have invested into fruitless actions.
In order to bounce back from those situations, it is best that you acquire a homeowners insurance; it will secure and ensure that all the work you have done to your home will be properly compensated after facing terrible crises.
What is Usually Covered by Homeowners Insurance?
Home's Entire Structure
From your lawns and trees that are in the exterior portion of your home, to the walls, light bulbs, and possessions found inside your home; anything and everything that is within the confines of your property benefit from this insurance.
Living Expenses
If ever your home suddenly becomes unlivable due to natural disasters or infestations, homeowners insurance will enable you to rent a hotel or another place until your home is restored to its livable conditions. Meals, utilities, and the like are also covered with this insurance.
Personal Liability
Accidents are unpredictable. If someone in your family has suffered an injury in your home or your property has sustained damages done by someone from your family, you will be able to pay for the medical expenses and damages.
Medical Coverage
If someone who is not part of your family has sustained an injury from your property, then this insurance will help cover their medical expenses.
Types of Homeowners Insurance
When choosing a homeowners insurance, you must consider the situation and contents of your property. Always read and understand the policy's terms and conditions, and coverage limits to avoid confusion and mishaps in the future.
HO-1 and HO-2: These options are the most basic insurance policies available to homeowners. This insurance, however, covers a narrow list of disasters your home could face in order to benefit from it. It only covers the structure of the home; thus, personal belongings are not included in this policy. The disasters that are only considered as "perils" are:
Fire and Lightning
Windstorm or Hail
Explosions
Riot or Civil Commotion
Damages done by Aircrafts
Vehicles (Unless caused by you)
Smoke
Vandalism or Malicious Mischief
Theft (but the limit is $1,000)
Volcanic Eruption
HO-3: This policy covers any direct damage to the house as long as the cause of the damage is listed in the parameters of the policy. However, unlike HO-1 and HO-2, this policy covers personal belongings, as long as the item was damaged by the same peril parameters of HO-1 and HO-2.
HO-4: Also known as Contents Broad Form, this policy is specifically for rooms, apartments, and houses that are being rented. Not only does it cover your personal belongings both inside and outside of your property, but it also includes a liability insurance of at least $100,000 for damaged property and injuries sustained by other people who are renting the space.
HO-5: Has the same idea as HO-3, but protects all of your possessions no matter what the cause. Though it has more parameters when it comes to the type of disaster, it is more expensive than HO-3.
HO-6: This policy is made for shared properties, but unlike HO-4, which is designed for rooms, apartments, and houses, HO-6 are for condominiums or cooperatives. This policy covers certain semi-permanent structures such as wallpaper, built-in appliances, and kitchen cabinets. However, it does not cover the structure itself or the common areas of the building.
HO-8: This policy is meant to cover replacement costs that cost more than the house itself. When replacing the damages, this policy uses a cost effective method in order to prevent moral hazards, or losses caused by dishonesty, from happening.
At Quote Texas Insurance, we can give you the proper homeowners insurance in the quickest and easiest ways possible. We also offer insurance that covers almost anything under the sun; from commercial automobiles, construction & equipment, and business, we assure you that everything you hold dear and near will be secured under our care. Call: 844-402-4464 or visit our contact page to know more! Our services are only available in the state of Texas.