How Much Does Workers' Compensation Cost?
Workers' compensation refers to a form of insurance that provides wage coverage and medical benefits to workers who became sick or injured during the course of their employment. In exchange, employees who benefit from workers' comp waive their rights to sue their employer due to negligence.
There's a lot that goes into computing workers' compensation. The guidelines that regulate this insurance vary depending on the state, so the final computation can vary by location. In general, though, the cost of worker's compensation can be affected by the following factors: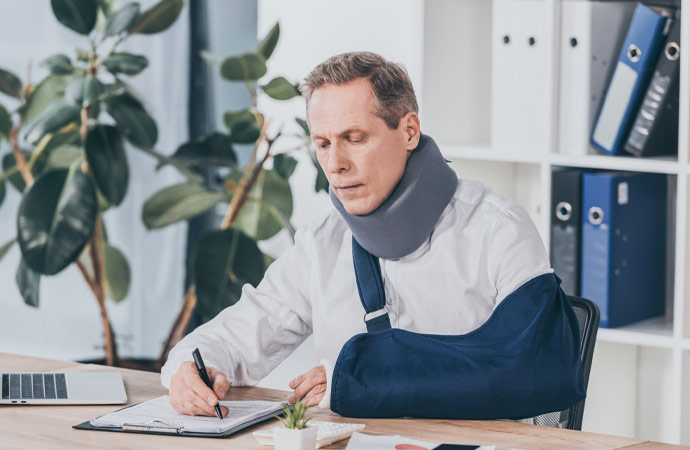 The state where the employees are located
The industry that the business is a part of
The nature of the work done by the employees
The annual payroll and claims history of the company
As you can imagine, physically demanding occupations and industries that are prone to accidents and injuries pay higher premiums compared to their lower-risk counterparts. Small businesses also pay lower amounts compared to bigger companies that hire more people.
For example, a company with a single employee may pay around 400 USD in premiums per month, while a company that employs more than 10 employees can spend over 1,500 USD monthly. A good majority of small businesses pay equal to or below 800 USD in premiums per employee per year. In comparison, average workers' compensation claims can be as high as 40,000 USD.
Bigger companies in high-risk industries, on the other hand, tend to pay more. The construction industry, for example, is where 20 percent of all work-related deaths occur. As such, companies in this industry pay much higher premiums on average.
Generally speaking, the top industries in terms of premium costs are construction and contracting, landscaping, and cleaning services. At the bottom half of the scale are low-risk occupations in the industries of finance and accounting, information technology, and insurance.
In most states, a company can sign up for workers' compensation insurance from a private insurer. In some states, though, companies buy insurance from the state fund.
Find the Right Workers' Compensation Insurance Provider in TX
Quote Texas Insurance is your dependable partner when it comes to finding the right business, commercial, and general liability insurance in Texas. If your business is based in Addison, Jackson, San Antonio, or in the nearby neighborhood or communities, give us a call at 844-402-4464 so we can provide you with options that offer comprehensive yet reasonably priced workers' compensation insurance coverage. You can also leave a message on our Contact Us page if you have inquiries about our services and processes.